US – In a statement from Mcdonalds in January Mcdonalds said that they would be suspending Bagels and Breakfast wraps from the chain restaurant indefinitely.
Well, that didn't hold true, the items had been removed from the menu due to a reduced menu during the pandemic,
The items had been temporarily unavailable during the pandemic, when the chain ran a reduced menu.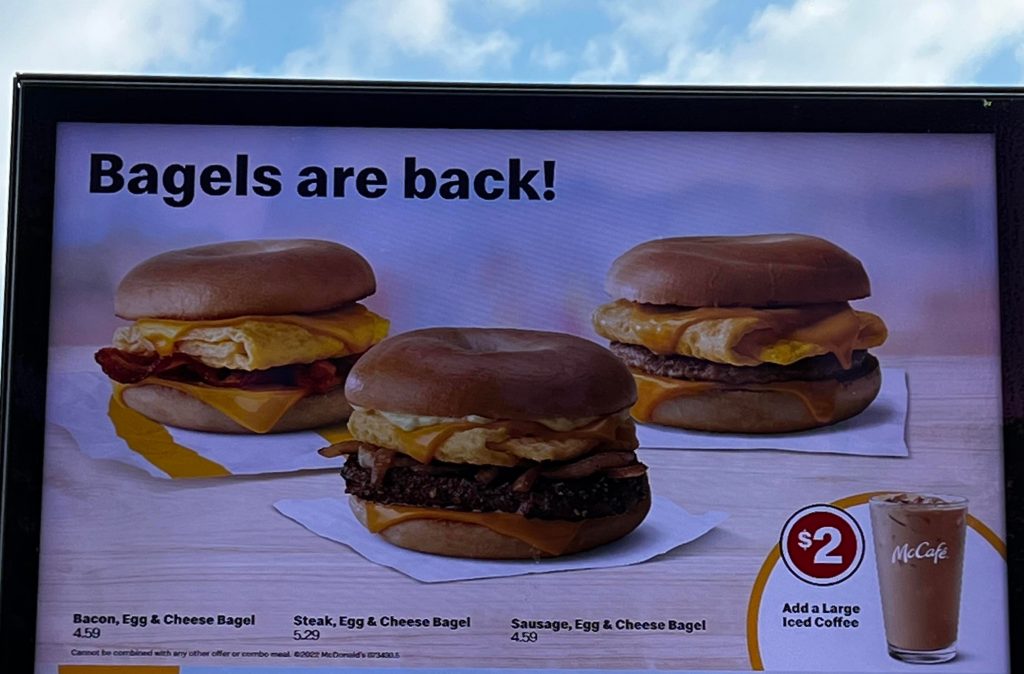 "It is with love and deep respect for one another that we announce that we are parting ways with breakfast bagels and breakfast wraps," the statement said.
"Despite speculation and following a trial separation period, breakfast bagels and breakfast wraps will not be returning to the menu. We adore each other deeply but our love for the iconic McMuffin was simply too hard to ignore."
Well that didn't last, reporting this morning the breakfast favorite is back in Ohio. McDonald's is reintroducing its breakfast bagel sandwiches for a limited time.
Starting in July, customers can choose between four sandwich combinations:
steak, egg, and cheese
bacon, egg, and cheese
sausage, egg, and cheese
egg and cheese
It was reported this morning that the Bagel was on the menu at local locations