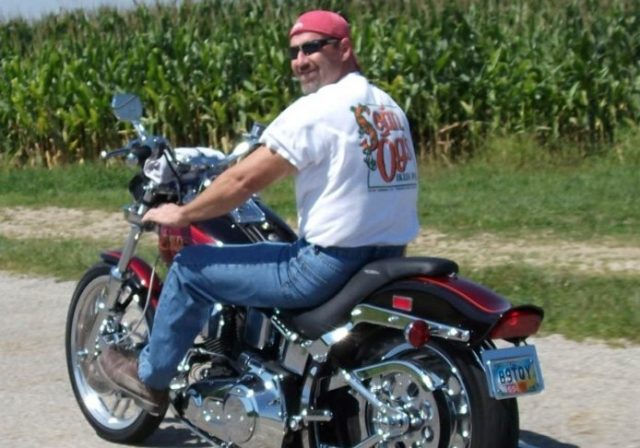 Bradley Marion VanBuskirk, 55, of Circleville passed away on April 14, 2023. He was born in Circleville on July 19, 1967 to Bruce and Barbara (Diffendal) VanBuskirk. Brad was a graduate of Logan Elm High School. He worked for Coughlin as an auto body technician. He enjoyed riding his '87 softail Harley, building his dream home, and spending time with his loving wife, daughters, and grandchildren. In his spare time aside from working on the house he enjoyed a nice beer or a shot of shine, you could find him having a bonfire with his wife and dogs, or swinging in their tree swings up on the hill, or perhaps building some model cars as well.
Brad was preceded in death by his father Bruce (Mike) VanBuskirk.
Left to cherish his memory is his wife of 37 years Stacey; Mother, Barbara; Children, Aubri, Bradi (Lauren McClarren), and Chiya; Grandchildren, Layla, Ayden, River, and Braylen.
The family will receive friends on Thursday from 5pm to 7pm at Defenbaugh Wise Schoedinger, 151 E. Main St, Circleville, Ohio 43113. The memorial service will immediately follow. In lieu of flowers contributions in Brad's honor may be made to Stacey VanBuskirk c/o Defenbaugh Wise Schoedinger.