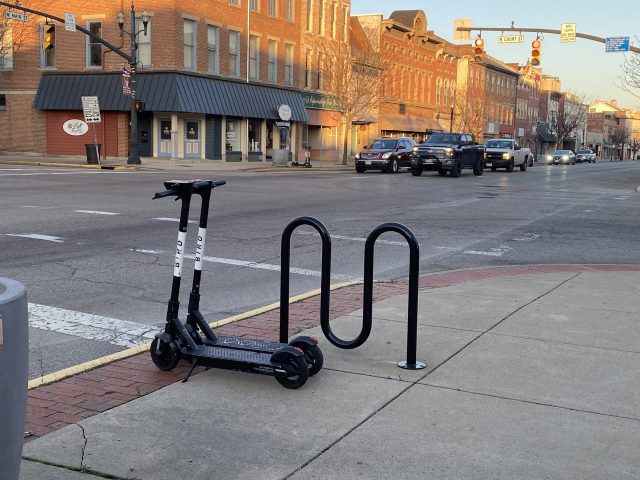 CIRCLEVILLE – On Tuesday 40 Scooters returned to the downtown Circleville area charged and ready to ride, and more are planned to land at OCU soon.
JC Stones Landscaping, the local operator of the Bird scooters says that he working hard to get the scooter mobility back in time for spring.
"with the cost of gas today Scooters can be a blessing for some at this point," said Josh Cross, "we have regulars that travel from OCU into town by the trail to get to town for work, and others who use the scooters to get to the store and back."
"Some people like them and some people don't, its really almost 50/50, we do our best to keep the scooters organized and not looking scattered."
Cross explained to us that every morning he gets up early and goes around checking the battery life on the scooters and makes sure they are not in the way but in places where people want them.
Circleville City Council passed an ordinance last year to restrict some low-speed micro-mobility devices and scooters from city sidewalks.
Circleville City Councilwoman Katie Hedges explained, "The main driver of this came from the safety director to address the electric scooters to prevent them on city sidewalks and allow them on the OCU trail."
Hedges explained the ordinance had nothing to do with personal mobility scooters.
Bird scooters are made to be driven in the roadway and are street legal operations.