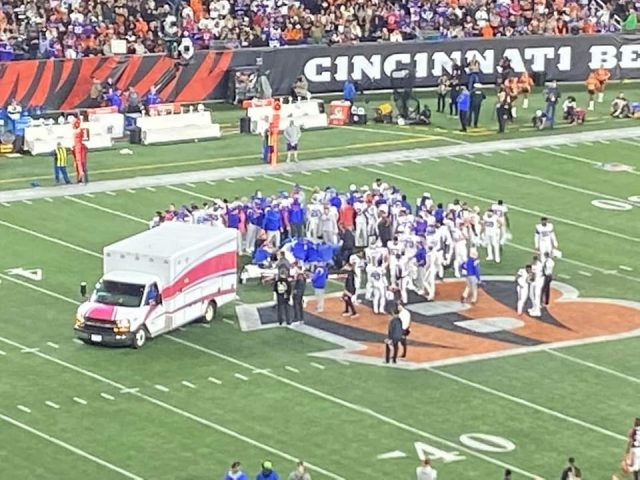 OHIO – Buffalo Bills safety Damar Hamlin, collapsed on the field lifeless after a standard play. Since then he has when from fighting for his life to recovery.
According to the physicians at UCMC, Damar's breathing tube was removed overnight. He continues to progress remarkably in his recovery. His neurologic function remains intact and he has been able to talk to his family and care team.
Buffalo Bills reported that Hamlin face-timed the team in today's team meeting to talk to the coaches and players, he said "Love you, boys."
On Monday when he woke up for the first time and was able to communicate he asked the doctor who won the game, that doctor said, "yes Damar, you won. You won the game of life."
NFL reported that the Bengals/Bills game will not be continued at this time.