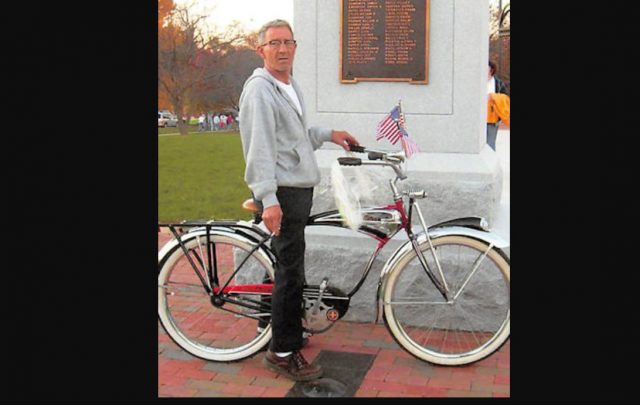 Ray Arefonzo Kimbler, 79, of Chillicothe, passed away unexpectedly at 4:04 a.m. Tuesday, September 28, 2021 at his home and was later pronounced in the Adena Regional Medical Center ER.
He was born September 20, 1942, in Chillicothe, Ohio, to the late Raymond A. and Margaret Minney Kimbler. On July 17, 1964, he married the former Marilyn "Jody" Sommers who died May 17, 2021.
     Surviving are daughters, Michele (Eddie Sanford) Kimbler Schoonover and Erica (Kevin Lowry) Kimbler; grandchildren, Richard (Summer Secrest) Schoonover III, Christopher (Ciera Ousley) Schoonover, Timothy Rae Martin, and Eric Martin; great grandchildren, Matthew, Chase, and Brantlee Schoonover; and sisters, Reita Bennett and Patty Howard, all of Chillicothe.  He was predeceased by his mother, Margaret Hahn; father, Raymond Kimbler; brothers, Ron, Bill, and Tommy Kimbler; and a sister, Sharon Mankin.
Ray was known by many as the "Bicycle Man". Over the years he had repaired numerous bicycles for the community. He was also a retired Truck Driver. Ray enjoyed attending events at the Atomic Motor Speedway and was a regular at Crispie Creme Donut Shop.
Funeral services will be held 1 p.m. Friday, October 1, 2021 in the WARE FUNERAL HOME with Mike Cade officiating. Burial will follow in Greenlawn Cemetery. His visitation hours will be held from 11 a.m. until 1 p.m. in the WARE FUNERAL HOME prior to his funeral service on Friday.
     You may sign his online register at www.warefh.com