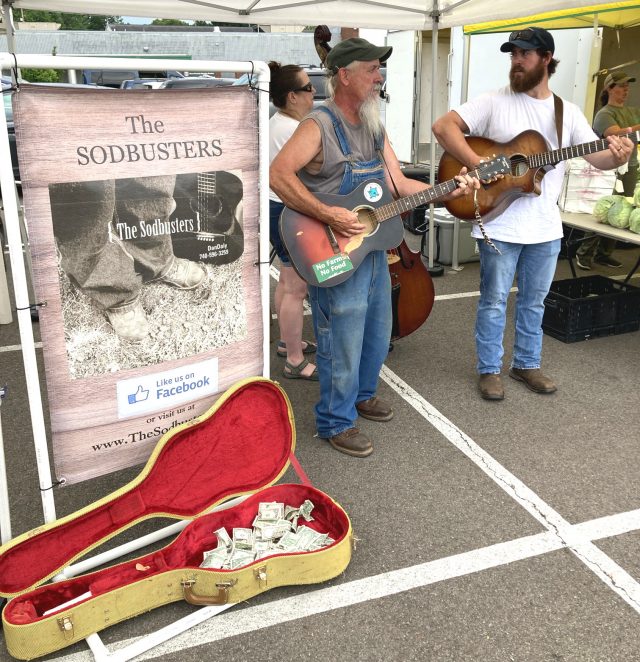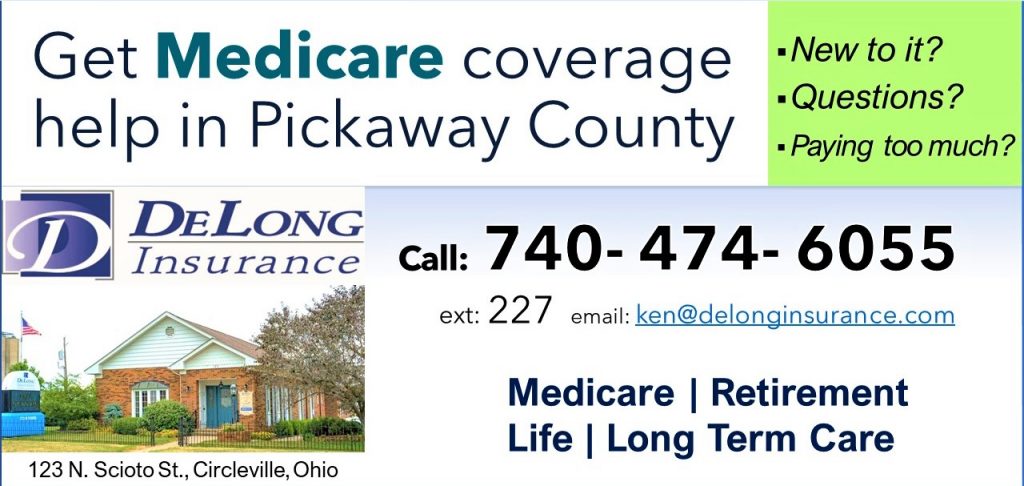 As I wrote on Wednesday, the Chillicothe Farmers Market serves more than just Ross County, and also offers music, demos, and assistance.
Participant Mandy Way of "Way Farms" is the Market Manager, and she explained the expanding offerings.
The first and last market of the month offers music, with members of the "Foothill Folk Society" performing on the last of the month.
Way says musicians are welcome to schedule with the market. They play for free…but opened guitar cases will elicit tips.
Way also says you can find also voter registration there. And, the local Chillicothe-Ross League of Women Voters has been active with sharing voting information in the market.
And not all vendors sell food. For example, there are also plenty of plants – garden, bedding, hanging, and houseplants – as well as cut flowers.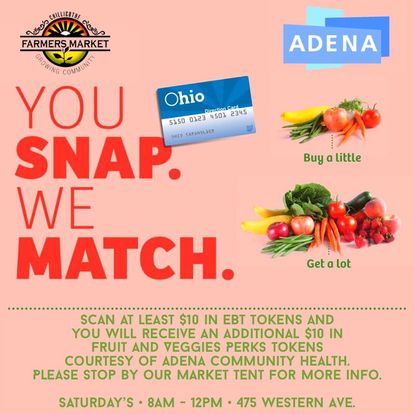 The market is set up to accept the Ohio Direction Card (formerly the food stamp program) in partnership with Adena Health System's Community Health and Produce Perks Midwest. You can receive up to $35 more with it for fresh fruits and vegetables.
At the market's tent headquarters, you can get tokens that act like cash. And, if you use at least $10 in SNAP or EBT tokens from the food stamp program, you will receive an additional $10 in fruit and veggies perks tokens courtesy of Adena Community Health.
They post as the Chillicothe Farmers Market on Facebook. From there or through their email newsletter you can get emailings to learn about special events and vendors participating the next Saturday.
And if you have a set of wheels, they're also seeking food trucks!
Way says they hope to return to the halls of Ohio University-Chillicothe for the winter season starting in October, and are currently negotiating that. They have an online survey asking what the public would like there.
You can contact the Chillicothe Farmers Market at [email protected] or 740 / 207-2701.