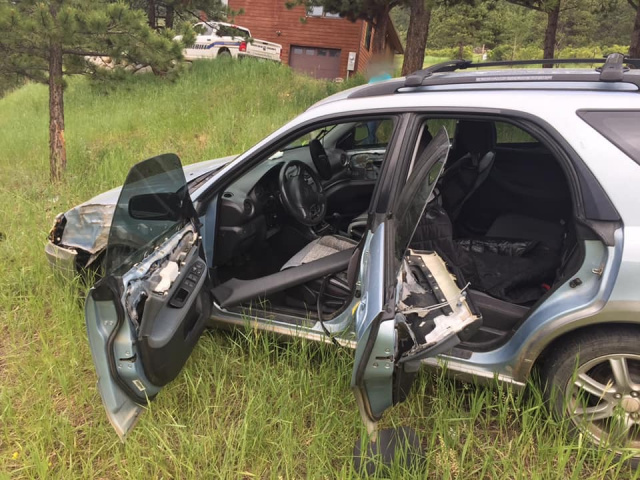 COLORADO – While we are talking about bear locally lately, this is a good reminder to lock your doors as a bear got into a persons unlocked car and somehow was able to shift the car into neutral.
"Here's a good reminder to keep your car doors locked, especially in bear country," said Boulder County Sheriff Office, as they explain what happened one night.
Last night a delinquent bear pulled open an unlocked driver's door and climbed in, and of course, the door closed behind it. The bear worked on digging out through all 4 doors, but apparently butt-shifted the car into neutral. The car rolled back and off the driveway and about 100 ft down the hill. The four legged suspect swiped a tree, rendering the car undrivable, but in the process popped a door open, and fled on foot… er, on paws in an unknown direction.