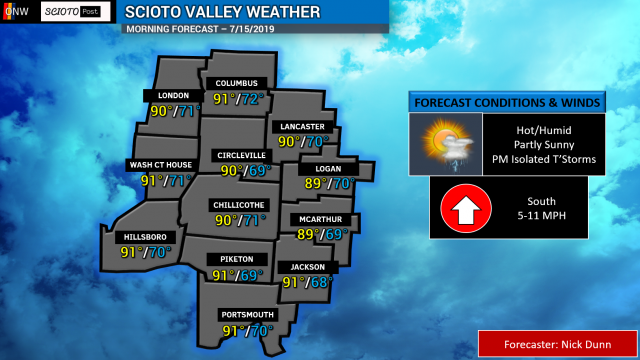 Good Monday Morning, Scioto Valley! We will have another hot and humid afternoon with a return to a sticky feeling outside. Our highs will get into the upper 80's and lower 90's, so stay hydrated and stay cool!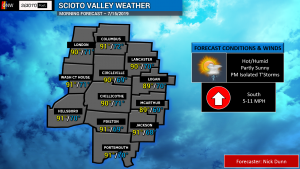 The thunderstorms that do pop-up later today may produce heavy rainfall and would be slow-moving. While severe weather is not expected, there certainly could be a strong storm or two.
Today's Heat Safety Topic: With the heat wave coming this week, we are going to share heat tips this week each day to help keep you prepared! For today, let's discuss why you should always "Look Before You Lock." Each year, we hear about hot car deaths related to children being left in a hot car. When the air temperature is 90 on a sunny day, the temperature inside that car rises over 110 degrees in just 20 minutes! On average, 38 kids die each year by being left in a vehicle. 88% are under 3 years old. 54% were forgotten by a caregiver. weather.gov/safety/heat-children-pets #LookBeforeYouLock #SummerSafety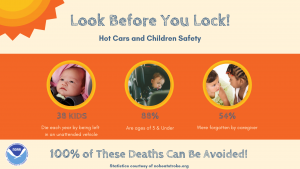 Have a great Monday, Scioto Valley! Be sure to check us out on Facebook and follow Ohio news & Weather for further details! Make sure to #BeatTheHeat all week.
Forecaster: Nick Dunn