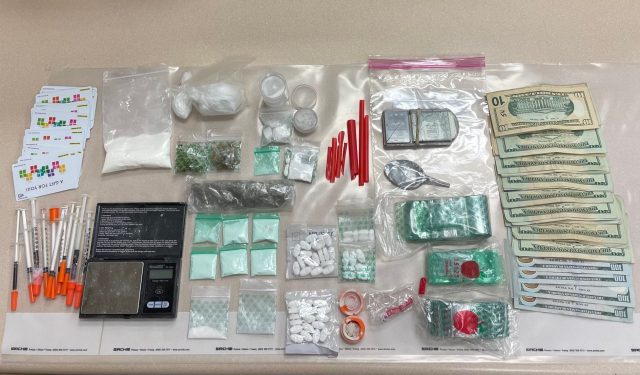 JACKSON – Jackson Police department is reporting that they have taken a significant amount of drugs off the streets.
Chief Brett Hinsch of the Jackson Police Department announces that a major amount of a dangerous drug has been removed from the streets of Jackson. This week, officers conducting a drug investigation seized over 50 times the bulk amount of fentanyl, which is a powerful drug that is often associated with overdose deaths.
Chief Hinsch explained a very small amount of fentanyl can cause a person to overdose: "An amount as small as would be needed to cover this "0" can be enough to cause a person to overdose and die. Our department seized a baseball-sized amount, which would be enough quantity for every person in a capacity-filled major baseball stadium to overdose."
On February 8, 2022, officers with the Jackson Police Department conducting a drug investigation executed a search warrant on a hotel room at the Red Roof Inn, located on Acy Avenue in Jackson, Ohio. During the investigation and search of the premises, officers located the large amount of suspected fentanyl, a smaller amount of methamphetamine, and some prescription pills that were packaged for sale. The suspected drugs have been sent to BCI laboratories for testing to confirm the content and quantity. The street value of all drugs seized is estimated to be between $15,000 to $25,000.
As a result of the investigation, George H. Fisher III of Albany, Ohio has been taken into custody and incarcerated in the Jackson County Correctional Facility. Fisher has been charged with the Aggravated Trafficking in Drugs for the over 50 times bulk amount of fentanyl, a felony of the first degree.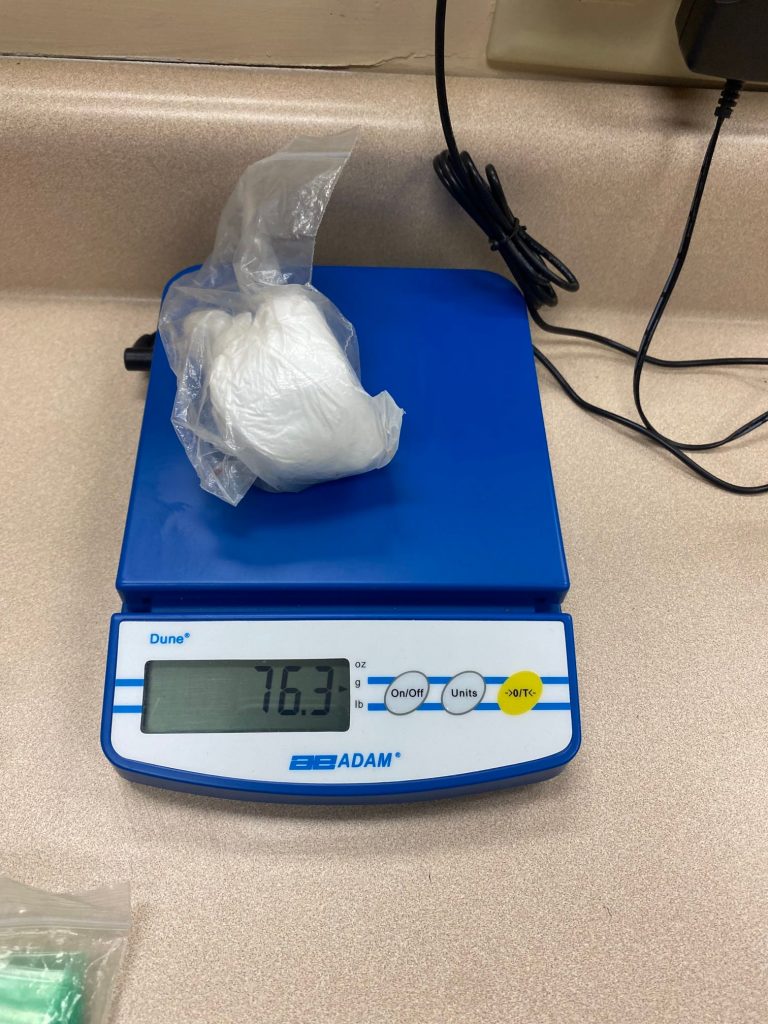 Additional charges will be considered after review by Jackson County Prosecuting Attorney Justin Lovett.
Chief Brett Hinsch expresses his appreciation to Jackson County Prosecuting Attorney Justin Lovett for his assistance in the investigation. He also thanked the City Administration and City Council for their support that is providing the resources needed for the more in-depth investigations that produce the results like this one.