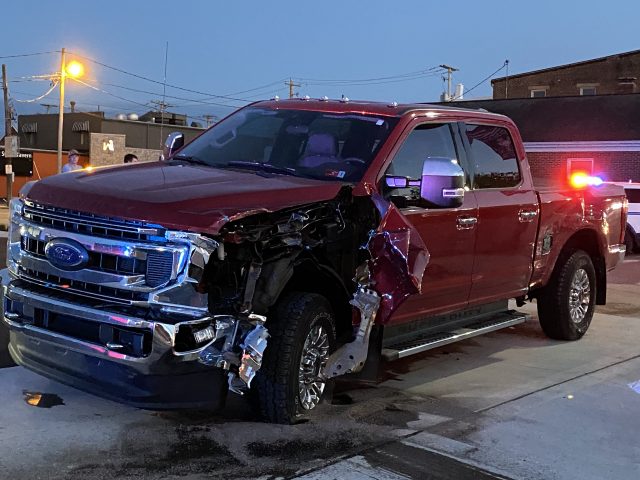 CIRCLEVILLE – A two vehicle crash occurred in downtown Circleville around 8:45 in the area of North Court and Watt Street.
According to Circleville Police on the scene, the White 350 Transit operated by Buschur Equipment was heading Northbound in the left lane of Court street when the driver attempted to cross lanes into Watt street, the Ford Super Duty was also driving Northbound on Court Street in the right-hand lane and was hit by the transit when it changed lanes. The Ford after the initial hit sideswiped the stoplight and came to a final stop at the business located at the corner of Watt and Court.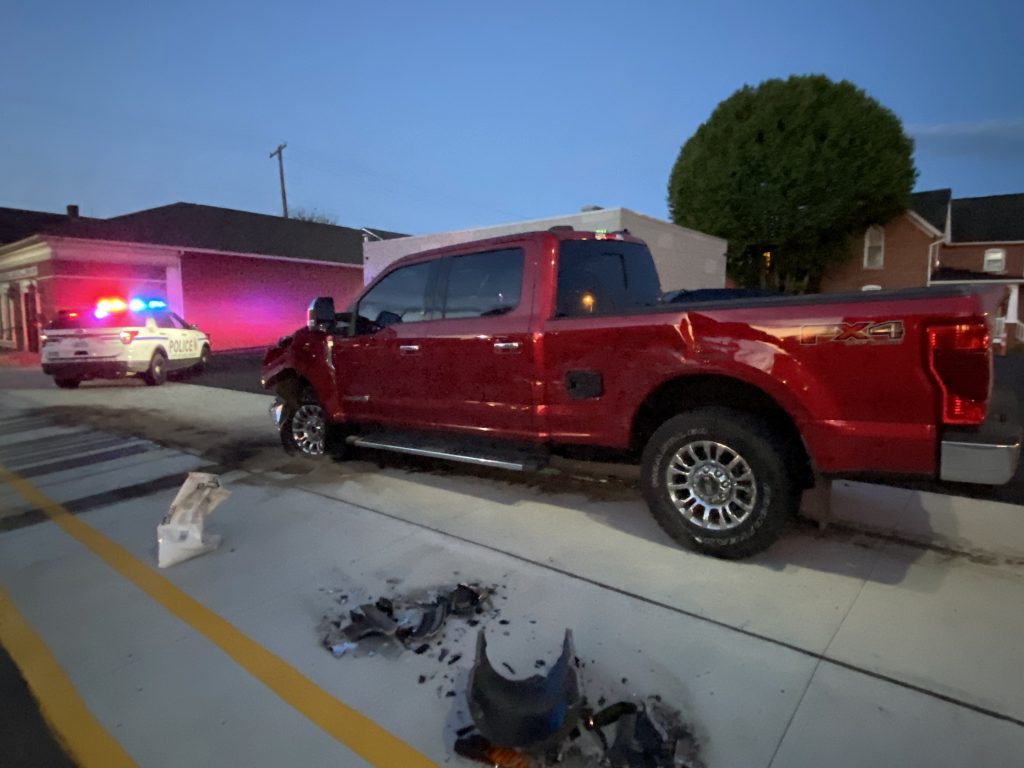 No injuries were reported at the scene, and the Transit was cited for causing the wreck.