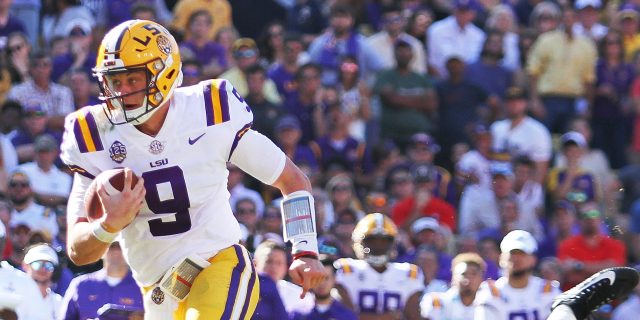 Athens OH- The Athens City School District Board of Education hereby recognizes and congratulates Athens High School Class of 2015 graduate Joe Burrow for his most recent accomplishment in winning college football's highest honor, the Heisman Trophy.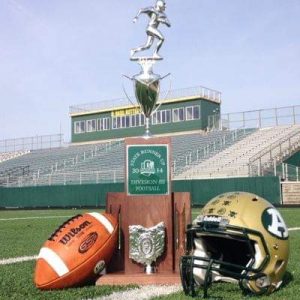 Mr. Burrow was a member of the 2014-2015 Athens High School Football team that had a record of 14-1, with the only loss being in the OHSAA Championship on a last minute touchdown by the opposing team. Joe was honored at the end of the 2014-2015 season as Ohio Mr. Football, as well as the Ohio Gatorade Player of the Year in both 2013-2014 and 2014-2015.

After graduating from Athens High School, Joe Burrow attended college and played football for The Ohio State University. Upon his graduation from Ohio State, he transferred as a graduate student to the Louisiana State University with two remaining years of eligibility. At LSU, Joe led his team to a 10-3 record in his first season, with key wins against Auburn and Ole Miss, as well as a Fiesta Bowl win over the University of Central Florida. The LSU Tigers ended the 2018-2019 season ranked #6 in the final AP poll.

In 2019, Joe has led the LSU Tigers to an undefeated regular season, a #1 ranking in the AP poll, and an opportunity to play for the National Championship. On Saturday, December 15, 2019, Joe Burrow was named the winner of the Heisman Trophy with the most first place votes of any previous winner.
As part of Joe's acceptance speech he humbly recognized Athens and Southeast Ohio and the many challenges faced by families in our region. His comments instigated a fundraising campaign that has resulted in over $400,000 for the Athens County Food Bank, thousands of dollars donated to the Athens High School Boosters, donations to Athens County Children's Services via the Giving Tree project, and donations to other area governmental and non-profit support agencies.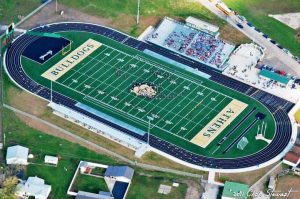 In recognition of Mr. Burrow's accomplishments, the Athens City School District Board of Education does hereby direct the Superintendent and the Athens High School Administration to take such actions as are necessary to name the Athens High School Football Stadium the Joe Burrow Stadium and to work with the Athens High School Booster Club and the Athens High School Bulldog Blitz to plan a ceremony to celebrate this honor.

#AthensBulldogs
This article is from a public Facebook post made by the Athens City School District.
Photo credit to: Wikimedia.org