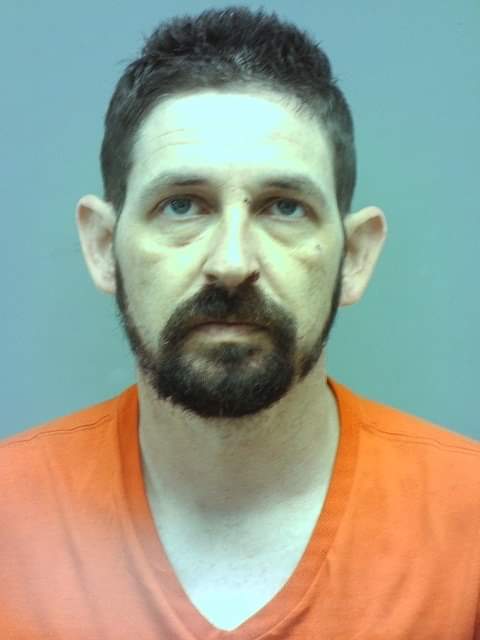 Athens County OH- On March 28, 2020, the Athens County Sheriff's Office received a tip regarding the whereabouts of Jacob Allen, age 34, of Athens. Allen had several warrants for his arrest from Athens, Hocking and Washington Counties. Deputies were advised Allen had been staying at The Hampton Inn on East State Street and were also provided information regarding the vehicle driven by Allen.
Based on this information, deputies staged in the area and observed a vehicle matching the description. Jacob Allen was identified as the driver and deputies attempted to stop the vehicle, however, Allen continued into the parking lot of the hotel. Deputies exited their vehicles while giving verbal commands to the driver. At this time, it appeared Allen would cooperate, but instead accelerated his vehicle toward a deputy. The deputy on foot was able to avoid being struck by the vehicle and units pursued Allen again through the parking lot and onto East State Street.
Sheriff Smith advised "Allen continued to flee on East State Street exceeding speeds of 90mph, and then onto US RTE 50 East exceeding speeds of 95mph."
The pursuit continued onto South Canaan Road and McAfee Road toward State Route 690. Ohio State Highway Patrol assisted the Sheriff's Office with an attempt to stop Allen at the State Route 690 intersection and again at the Canaanville Road intersection. Allen continued to flee from multiple units onto Canaanville Road exceeding speeds of 65mph in both residential and commercial areas. Units continued to pursue Allen to the dead end of Canaanville Road where Allen's vehicle left the roadway, entered a cornfield, drove through a barbed-wire fence, and crashed into a hillside. At this time Allen exited his vehicle and fled into a wooded area. Deputies pursued Allen on foot into the woods where he ultimately surrendered. Allen was arrested and transported to SEORJ without further incident.
As a result of the incident, Allen is charged with Felonious Assault against a Peace Officer (F1), Failure to Comply with Order or Signal of Police Officer (F3) and is also being held on the following warrants; Arson, Forgery, Failure to Appear, Driving Under Suspension, and Larceny (Athens County), Breaking and Entering (Washington County), and Theft (Hocking County).
The Athens County Sheriff's Office would like to thank the Ohio State Highway Patrol, Athens County Emergency Communications and Athens County EMS for their assistance in this case.