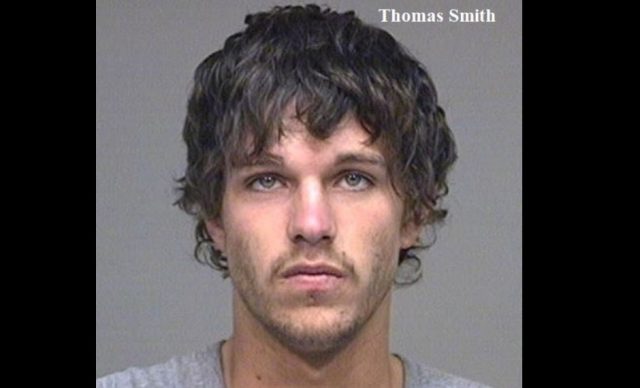 On Saturday June 18th, 2022, NPD Officer Tolliver was conducting patrol when he observed a male known to have active warrants operating a sport style motorcycle in the area of Williams Street in Nelsonville.
Officer Tolliver got behind the motorcycle and followed a short distance while dispatch confirmed the Warrants. During this time, NPD Unit 312 observed the driver roll through a stop sign at the intersection of Madison and Edward Streets. Overhead lights and sirens were activated to initiate a traffic stop at which point Thomas Smith accelerated and passed a vehicle, crossing double yellow lines heading toward Carbon Hill. A vehicle pursuit was initiated, and the Hocking County Sheriff's Office was notified that a pursuit was entering their jurisdiction.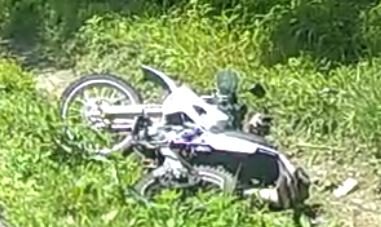 Smith continued along St Rt 78 for nearly 3 miles; driving the motorcycle in both lanes of travel at speeds up to 80 MPH causing other motorists to have to break suddenly to avoid striking him. It was noted that Smith nearly lost control of the vehicle several times along St Rt 278 before turning off onto another road.
Thomas Smith had to break aggressively to attempt to make the turn on to Sand Run Rd in Carbon Hill Ohio. Subsequently, Smith lost control of the vehicle and slid several yards before coming to a rest in the ditch alongside the road. Officer Tolliver immediately exited his vehicle and confronted Smith who tried to get up and flee on foot before realizing the seriousness of his injuries and stated, "I'm done." EMS was immediately requested to the scene and Officers rendered aid until EMS arrived. Smith was transported to a local hospital by EMS for care.
Charges for Failure to comply, Receiving Stolen Property, as well as multiple Traffic Offenses will be sent to the Prosecutors Office for Indictment.
A local towing company was requested to the scene and the Motorcycle was towed. The motorcycle was determined to have been stolen out of the City of Athens earlier in the day.