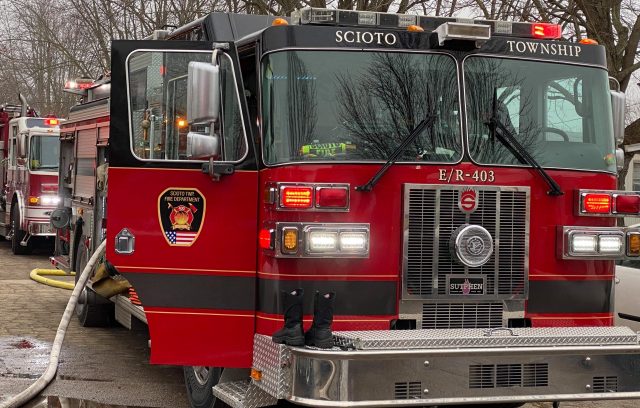 Ashville OH- An earlier reported structure fire has unfortunately turned fatal.

It was 10:20A.M. when to call came out to emergency crews that a mobile home in the 14000 block of State Route 104 was ablaze. A short time later, crews arrived on scene and found the rear of the home engulfed, with heavy smoke coming from the front.

It was believed at first that the occupant of the home was still inside. The confirmation didn't happen right away because of the seriousness of the fire and the difficulty for fire crews to get inside.

It was just a few minutes before 11:00A.M. when emergency crews announced that the occupant had been located and removed from the home.
Unfortunately, the person did not survive and the county coroner has been called to the scene.
No names or addresses will be released at this time, in respect of the family notification process being incomplete.