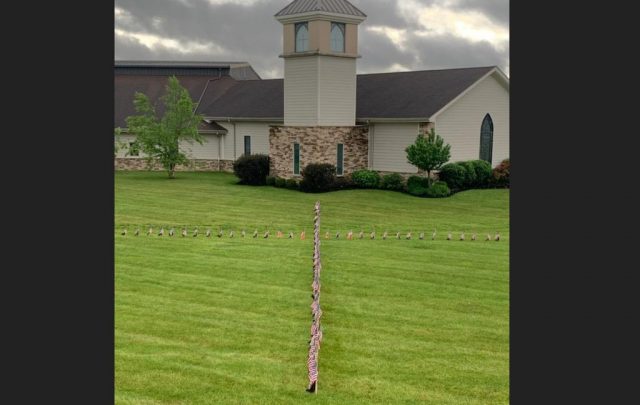 ASHVILLE – A Pickaway County church is expressing honor for fallen Pickaway County veterans over memorial day weekend in a public display in Ashville.
The Village Chapel has partnered with Vikings for Veterans the High School chapter to create a display of honor for Pickaway County's Gold Star Veterans.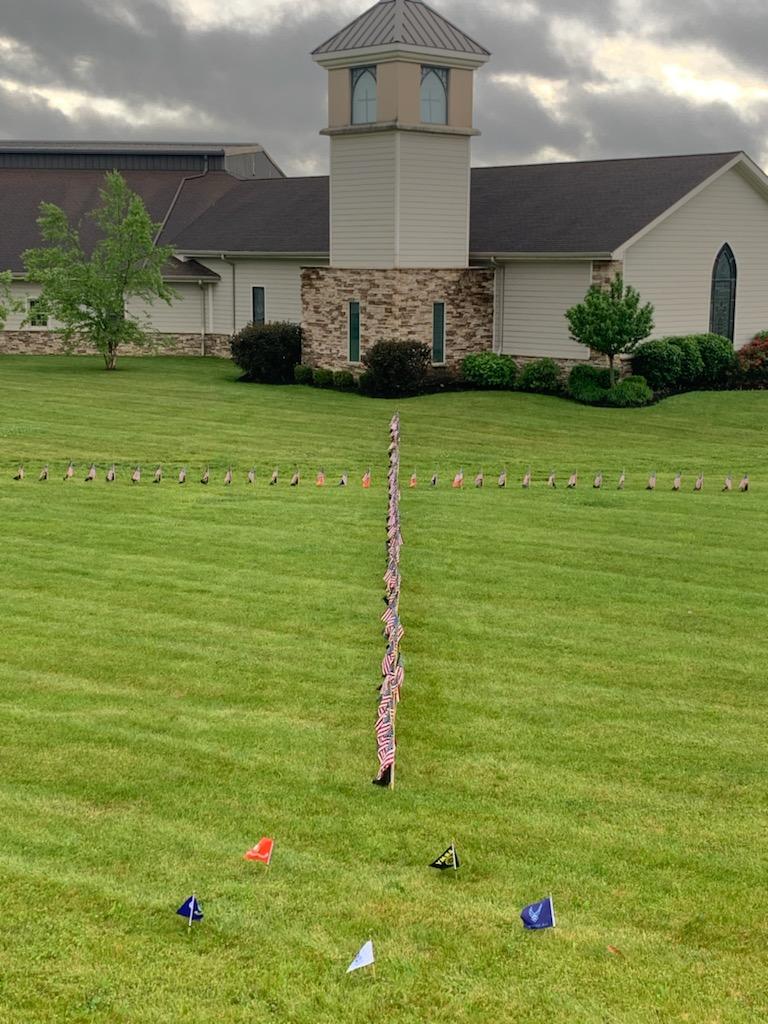 Located at 30 Viking Way in Ashville the display of 96 American flags is displayed in a cross on the front lawn of the Church, along with five branches of the military, Coast Guard, Marines, Navy, Army, and Air Force.
The marque sign outside of the church reads, "We are grateful for the 96 gold star veterans of Pickaway County."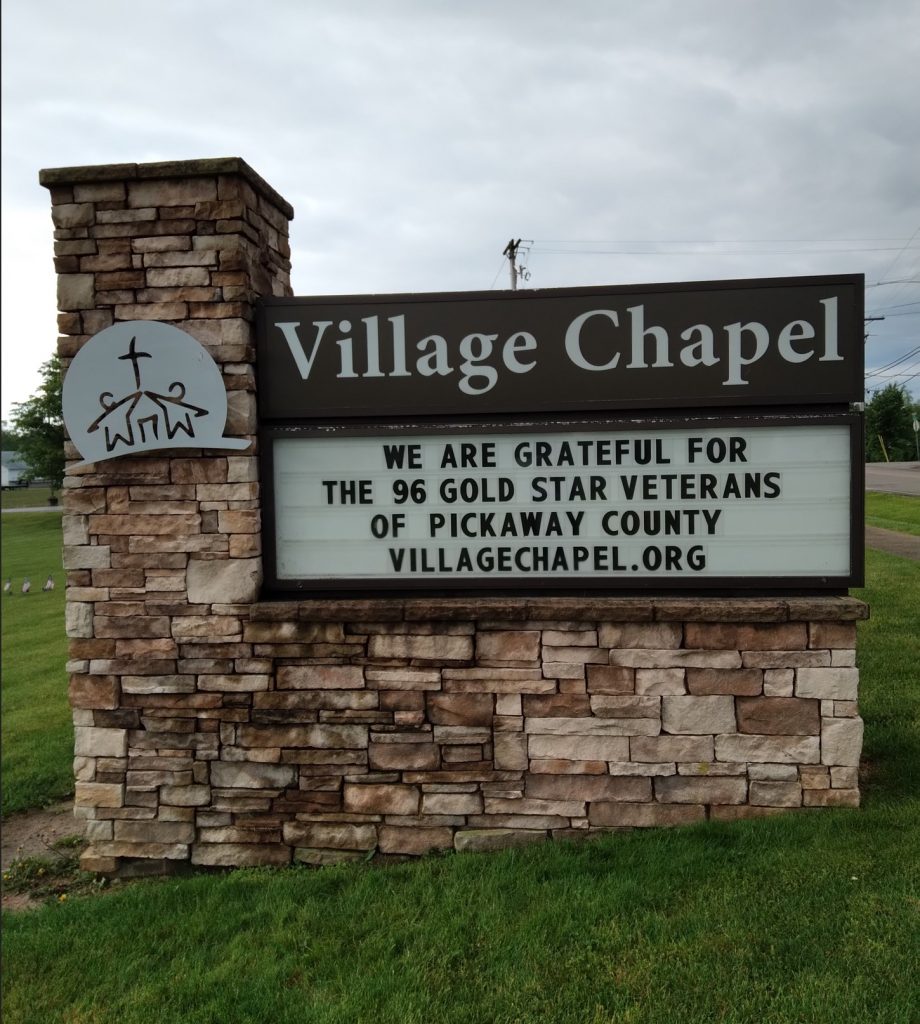 A gold star veteran is a person who died while in military service, to search these records click here: https://www.honorstates.org/index.php?do=q&state=OH&county=Pickaway