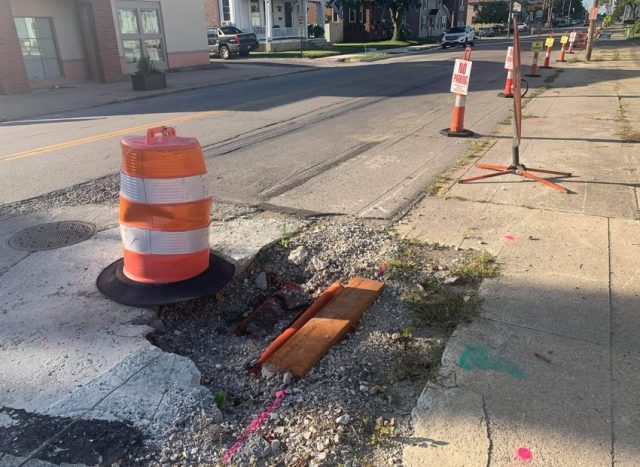 ASHVILLE – A project that started in Ashville almost a year ago remains unfinished, now ODOT says that they are working with a new contractor to finish what has been abandoned.
Now a new contractor has been hired by the state and is working quickly according to Ashville residents.
The city of Ashville is giving updates to what has been done in just a short time:
Long Street: Newcomer Concrete has completed most curbs on the east side of Long Street. They are now working on sidewalks, road and driveway approaches. As this takes place access to roadways or driveways will be interrupted until concrete work has been completed. Please make arrangement for this disruption. We regret this inconvenience, but this infrastructure improvement is important.
West Main Street: Strawser Paving continues to make roadway repairs. This is done to prepare the roadway for paving. As above, this may result in single lane traffic and some roadway and driveway closures.
The city says to reach out to them if you have questions or have information to report at 740-983-6367