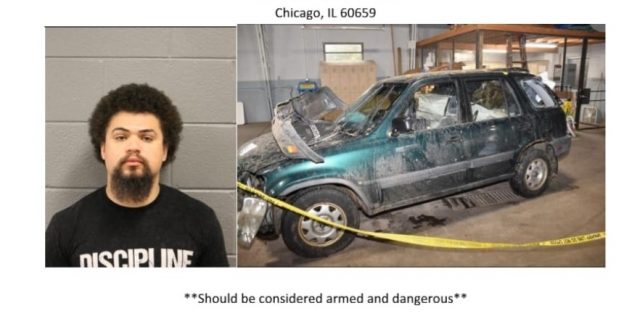 Madison County Sheriff has posted a photo of a man wanted by the sheriff department that is on the loose after an incident that happened yesterday (10/28/20).
The sheriff reports that the man was last seen in the Mount Sterling area or southern part of Madison county. The car he was driving that is now in Sheriff custody was a Green Honda with Illinois plates.
The suspect, Juan Torkelson has active warrants out of Madison county along with unrelated charges in Cook County Illinois.
The sheriff is asking for any information on his whereabouts or before 10/28/20 and has Federal, Local and out of state law enforcement agencies looking for him. Any info can be called directed to Madison at 740-852-1212