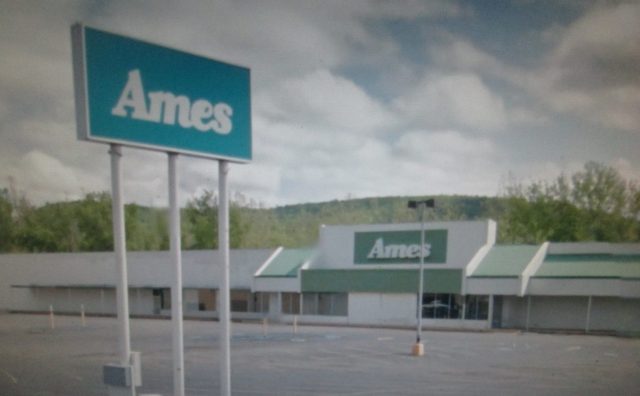 US – The last of the Ames Department stores closed in 2002, now 20 years later could Ames be rising out of the dust?
Like Kmart, and Richies, Ames was a big department store in its heyday reported to be the fourth largest retailer in the 80s they went bust and started closing stores in the late 90s, closing all stores and going bankrupt by 2002, but now it seems there's a viral message out there that Ames may be returning.
On the Ames website it states, " ANNOUNCEMENT!!! Ames Department Stores, Inc is returning in Spring 2023. Please keep an eye on this website for announcements on which locations are opening first!"

There's no other information other than a link to a LinkedIn account with the message "RETURNING SPRING 2023. A project by Molyneux Group, the owners of Bradlees Department Stores PLC."

So I guess we will wait till the spring and see, we will keep you updated.