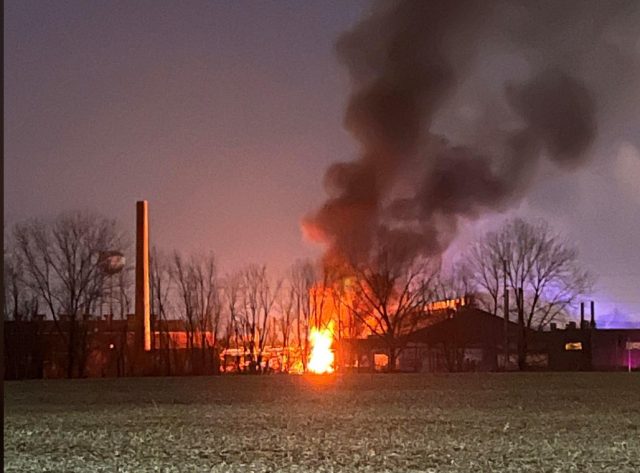 CIRCLEVILLE – Emergency Crews are on the scene of a possible structure fire at the GE building around 6 pm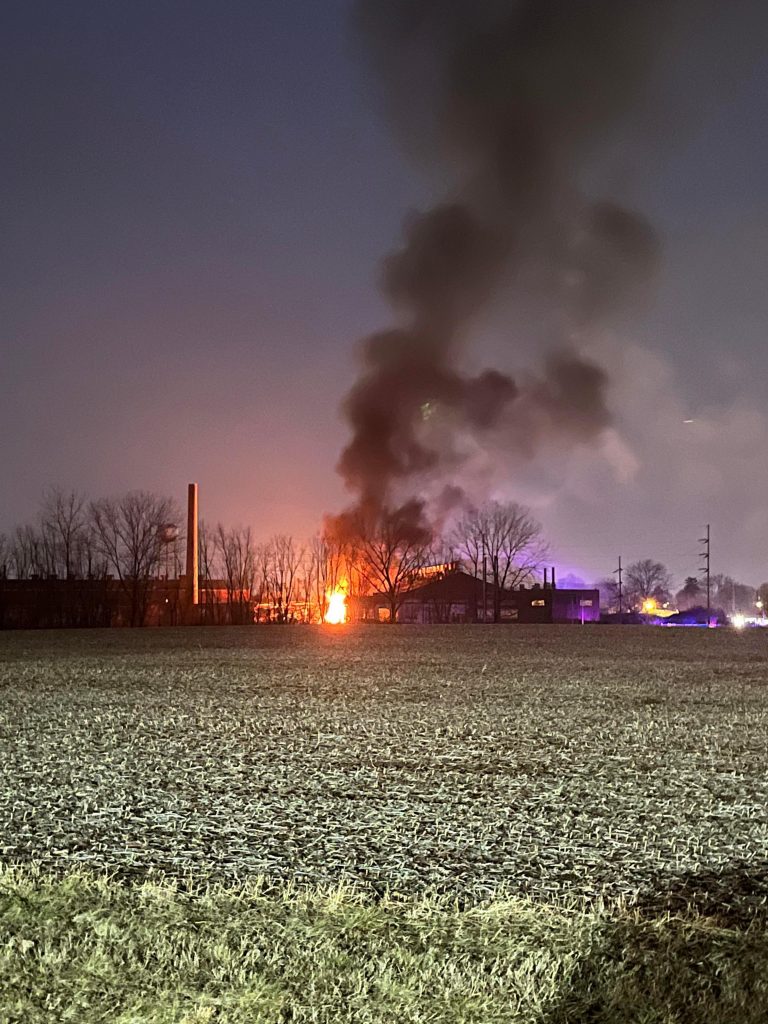 According to early reports, a call came in around 6 pm of smoke and fire at the building located at 559 East Ohio Street building.
The old GE building has been set for some destruction as the company has been working to make the site ready for a new business.
All calls for fire departments in the county to the area have been reported.
Update – The fire is contained, and the fire marshal has been called in to investigate the fire. A project supervisor reported to the fire department that grinding work was done in the area recently