US – You can order and install your own guest house in your backyard and you may not even need a permit
The Studio cabin kit is 172 sq feet, that's not a lot of room for some people but plenty for others. You can turn this little place into a pool house, garden house, or spare bedroom .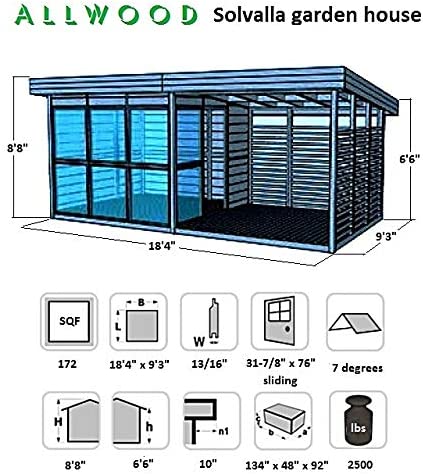 The kit that is delivered can be constructed in 8 hours with another person. sadly this home doesn't come with electricity or HVAC but, that could be installed later.
You can check it out along with other listings here: https://www.amazon.com/dp/B079HVSYFC?linkCode=ogi&tag=pop-soc-lift-20&ascsubtag=%5Bartid%7C10060.a.27505770%5Bsrc%7Carb_fb_pop_m_ios_comm_b1_g27505770%5Bch%7C7427b85417de78317ff8546ebe8c9afd%5Blt%7C%5Bpid%7C8771eaca-2127-4bbd-9ec7-35688e0309da