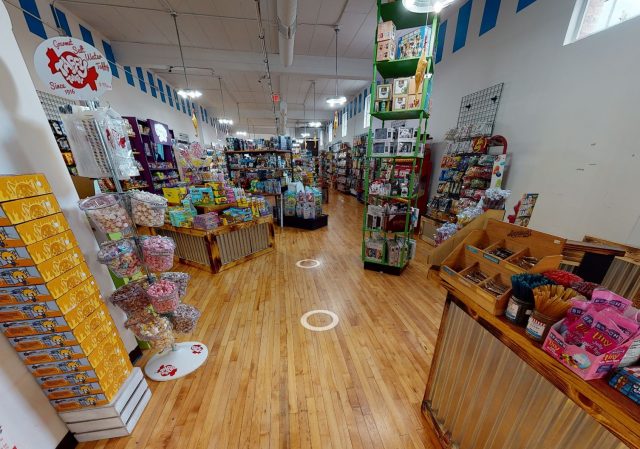 Chillicothe – A popular candy store just released just a little more fun into the world and created a way they you can explore their store, virtually.
Grandpas Joe's Candy Shop is located at 82 N Paint Street, Chillicothe in Downtown Chillicothe is filled with novelty toys, candy and other foods. The location offers foods and candies that you most likely will not find anywhere else in the county.
The company boasts that they always have, "over 250 candy bars and over 100 bulk candies."
Famous for their 5-dollar candy buffet they launched something new this week the ability to check the store out virtually. You can also check it out on your phone or on a PC also.
Ths store said that it was just a fun way to get people to check out the store, and see what all the fuss is about.
You can check it out here: https://my.matterport.com/show/?m=XAx5TiiSCMW&fbclid=IwAR0x8brAU5vl8L2C–B9crEqMe2KPhcA0jqN2Ib5akyZtSZ9-7eC8OjaTf4