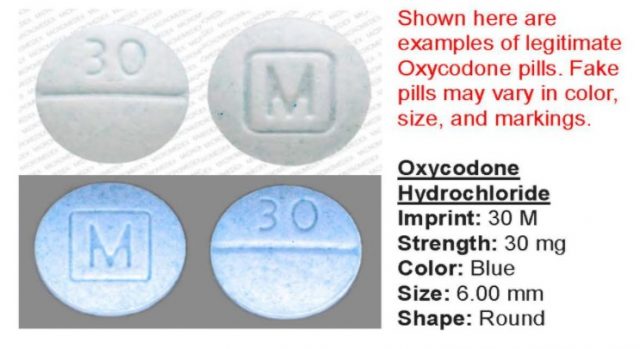 Fairfield Major Crimes Unit is reporting a very dangerous drug Fentanyl is being hidden inside Oxycodone pills causing overdoses in the area.
The Sheriff department reports the fake pills are inside the county.
"Please be aware that an alert has been issued stating that there are fake Blue Oxy 30/Blue M-Box laced with fentanyl resulting in overdoses in the community. Shown here are examples of legitimate Oxycodone pills. Fake pills may vary in color, size, and markings. Oxycodone Hydrochloride Imprint: 30 MStrength: 30 mg Color: Blue Size: 6.00 mm Shape: Round," in a press release from Sheriff Department.
DO NOT handle any pills without PPE and report any suspicious pills to the Major crime unit as soon as possible. 740-653-5224
Graph provided by sheriff shows the difference in pills.