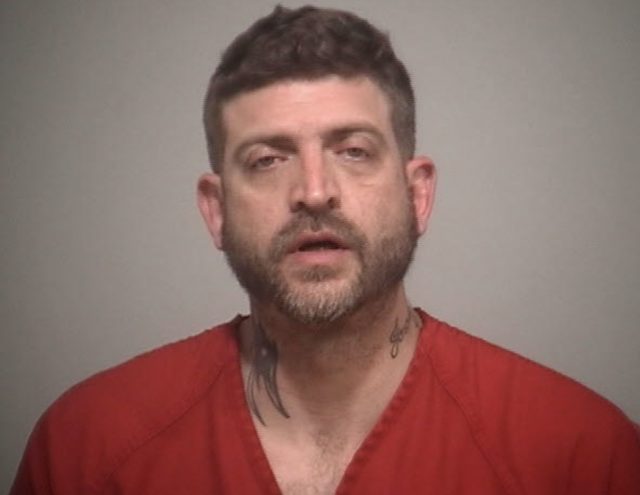 According to Sheriff Robert B. Radcliff, on September 7, 2020 at 2:33 A.M. Deputy Ryan Howard made a traffic stop on St Rte 104 in the area of St Rte 762 on a 2016 BMW, for a speed violation.

Deputy Howard contacted the driver Gabriel R. Jabbour 40 years old from Newark, Ohio and the passenger 59-year-old Virginia A. Kennedy out of Columbus, Ohio. During his initial contact Deputy Howard saw a large amount of cash sitting in the center console, in plain view. Deputy Howard spoke to them about who the vehicle was registered to, being a business called Prime Time Steak and Sea Food.

When Virginia Kennedy moved her purse, Deputy Howard saw in plain view under the purse a loaded CZ P-07 9MM handgun, which turned out to be stolen out of Columbus, Ohio. Upon further search of the vehicle incident to arrest Deputies located over $29,000.00 cash. Cpl Levi Freeman and Officer Wrightsel of Commercial Point Police Department assisted on the scene as well. Gabriel Jabbour and Virginia Kennedy both indicated to Deputies that they were coming from Portsmouth, Ohio.

Both Gabriel Jabbour and Virginia Kennedy were taken to the Pickaway County Jail and were charged with Receiving Stolen Property and Improper Handling of a Firearm in a Motor Vehicle both Felonies of the 4 th degree. Jabbour and Kennedy bonded out very quickly.

The Pickaway County Sheriff's Office and the US 23 Major Crimes Task Force assisted and continued the investigation further. During the investigation Detectives spoke to Scioto County FBI Drug Task Force, BCI, Ohio HIDTA, Franklin County SIU, Ohio State Highway Patrol, Delaware
County Drug Task Force, Drug Enforcement Administration (DEA), Newark Police Department and Central Ohio Drug Enforcement Task Force (CODE) about Gabriel Jabbour because they all had active cases on him.

During the investigation Detectives learned that Gabriel Jabbour was currently out on bond from where he got arrested in Canadian County, Oklahoma, on June 5, 2020. Mr. Jabbour was arrested and charged after he was stopped in a traffic stop and was found to have approximately 5 pounds of marijuana, 2.5 pounds of cocaine and over $30,000.00 cash on him.

On October 20, 2020 Gabriel Jabbour was arrested in his hometown of Newark, Ohio by the Newark Police Department and assisted by the CODE Task Force, where he was found to have over 40 pounds of suspected methamphetamine, over to $300,000.00, stolen vehicles and multiple firearms.

On October 28, 2020 Gabriel Jabbour was indicted in Licking County Court of Common Pleas on this case.

Sheriff Radcliff would like to congratulate and thank all agencies that assisted in every part of this investigation. Every little bit of information that has been shared and communicated, has led to a major player in the drug world taken off the streets The Pickaway County Sheriff's Office encourages anyone with drug tips, to please contact the Sheriff's Office at their anonymous tips line at [email protected] . Or download the free Pickaway County Sheriff's App for your mobile smart phone to submit tips, anonymously. Without the help of the communities' tips we would not be successful in our efforts of keeping the community safe
and fighting drug abuse.