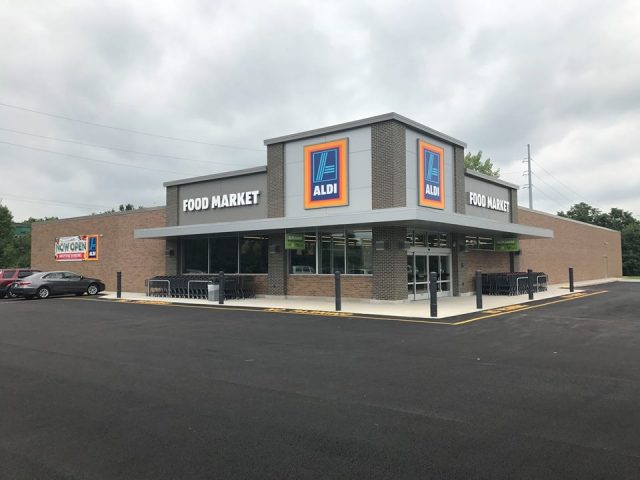 Aldi continues disruption of the supermarket industry with a local investment in a renovated and expanded store, just outside Circleville on route 23. According to produceretailer.com, the remodel is part of a $5 billion national spend by the company to build new stores and upgrade existing ones.
Today, Aldi re-opened on time after a 5 week closure to conduct renovation and expansion of the Circleville store. We got an unofficial look, which includes a lot of functional and cosmetic improvements.
The first thing you notice from the parking lot is the addition of large windows on the front, allowing in natural light and showcasing new cosmetic improvements throughout the interior of the store. Also from the outside, you can now see 2 shopping cart sections on each side of the store instead of the 1 that used to be on the south side of the store.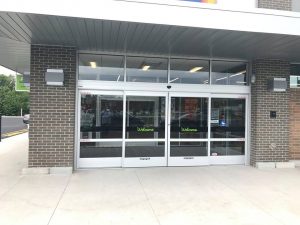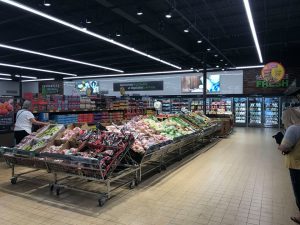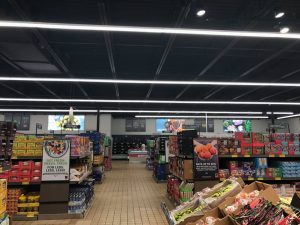 When you walk in, gone is the solid wall that used to force you to walk to the back of the store before shopping in any of the other sections. You can see pictures of food and wood decoration on the outside walls of the store, with signs for each food section.
In general, the store no longer feels like a discount store, but they still appear to be offering lower-than-industry prices on their food items.
We were able to reach the general manager of the store, but he wasn't authorized to provide an on-camera interview. We hope to catch up with corporate representatives when they attend the scheduled ceremonial grand opening on July 17.
In summary, the store is open today, and a grand opening is scheduled for July 17th.