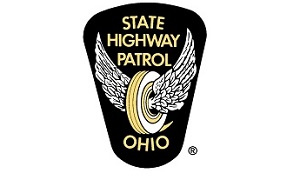 CIRCLEVILLE- During traffic stops, troopers are trained to look beyond the initial violation for possible indicators of criminal activity. In the first six months of 2017, the Ohio State Highway Patrol investigated a wide range of felony offenses and saw an increase in total drug arrests from the same time frame last year.
From January through June, troopers made 8,399 total drug arrests, representing a 12 percent increase compared to 2016.
"Many felonies that occur in our state will at some point involve our highways," said Lt. Steven K. Herron, Circleville Post Commander. "That means troopers have an opportunity to stop a crime by looking for criminal indicators during traffic stops."
Large drug seizures from the last six months include 50 pounds of marijuana and hasish worth more than $1 million from a single traffic stop on the Ohio Turnpike.
In total, OSHP has seized more than 860,000 grams of marijuana and 26,000 grams of heroin during the first half of 2017.
Motorists are reminded that public participation is critical to highway safety. Call # 677 to report impaired drivers or drug activity.
For a complete statistical analysis please visit www.statepatrol.ohio.gov.
This article originally appeared on The Pickaway News Journal