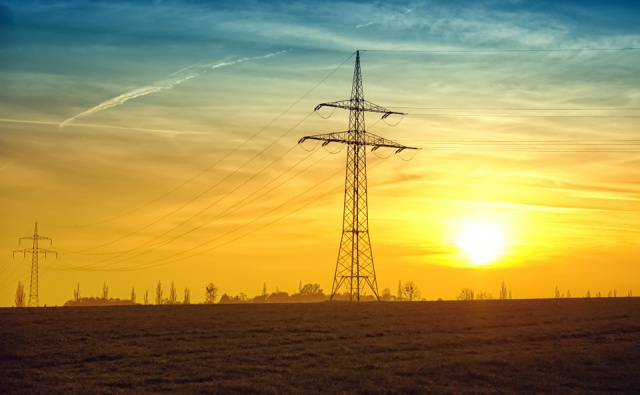 COLUMBUS, OHIO (June 18, 2018) – The Ohio Power Siting Board (OPSB) will hold a hearing to allow the public to express their views about AEP Ohio Transmission Company's (AEP Ohio Transco) proposal to construct a 138 kilovolt (kV) electric transmission line spanning parts of Ross County. The local public hearing is scheduled as follows:
August 30, 2018, at 6 p.m.
Chillicothe and Ross County Public Library
Main Library Annex – Room D
140 South Paint Street
Chillicothe, Ohio 45601
The proposed Ginger Switch-Vigo (Liberty) 138 kV Transmission Line Project would consist of rebuilding a 7-mile long section of the existing Berlin-Ross 69 kV Transmission Line in Harrison, Jefferson, Liberty, and Springfield townships. The new transmission line would be built to 138 kV design capabilities, but energized at 69 kV, allowing AEP Ohio Transco to upgrade conductors and energize the line at 138 kV when necessary in the future.
AEP Ohio Transco has proposed a preferred and an alternate route for the transmission line, each of which would require a 100-foot-wide permanent right-of-way. The company anticipates primarily using 100-foot tall H-frame support structures.
AEP Ohio Transco states that the project would improve local service for customers, decrease power interruptions, improve resiliency of the system, and speed recovery of local service when outages occur. The company proposes to commence construction of the project in the first quarter of 2019 and to complete construction in the second quarter of 2021 at an estimated cost of approximately $17 million.
The adjudicatory hearing in this proceeding will begin at 10 a.m. on Sept. 13, 2018 in Hearing Room 11-D, at the offices of the Public Utilities Commission of Ohio, 180 East Broad Street, Columbus, Ohio 43215-3793.
Additional information regarding the proposed Ginger Switch-Vigo (Liberty) 138 kV Transmission Line Project is available on the OPSB website at www.OPSB.ohio.gov in case number 17-0638-EL-BGN.