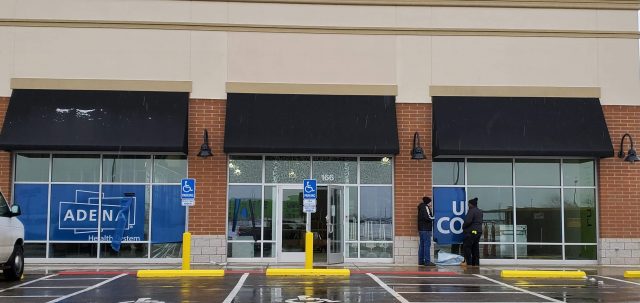 CIRCLEVILLE, OH (Oct. 10, 2019) – Adena Health System will expand its service to the Circleville community with the addition of an Urgent Care facility on the city's south side. The 5,000 square-foot facility will be located within an existing space in Circleville Plaza at 166 Summit Ave., Circleville.
 "Adena is committed to making care convenient for people living and working in our nine-county service region," said Adena President and CEO Jeff Graham. "For more than 10 years, Adena has offered primary and specialty care services to our patients in Circleville, and throughout Pickaway County. The addition of this Urgent Care facility will give people in the community easy access for care, when they need it, at a location that will offer conveniences they have never experienced in an urgent care setting."



 Patients seeking services at Adena Urgent Care – Circleville will have the ability to skip the waiting room experience using a new, convenient service that will enable a person to sign-in from home or elsewhere. After signing in online, the patient can continue working or resting in the comfort of home until they are notified that it is time to come in to be seen by a provider. Traditional walk-in service will also be available.
 Initial services to be offered at Adena Urgent Care – Circleville include:
·        Acute care for illnesses like flu, colds, cough, strep throat and more;
·        Sprains, strains and minor fractures;
·        Sports physicals;
·        Outpatient laboratory services; and
·        X-ray and mobile 3D mammograms.
 Adena Urgent Care – Circleville is scheduled to open in February 2020.
 Primary and specialty care services will continue to be offered at Adena Health Center – Circleville, located at 140 Morris Road; and Adena Specialty Clinic – Circleville, located at 798 N. Court Street. To make an appointment with a provider serving Circleville and Pickaway County, call 779-FIND (3463).