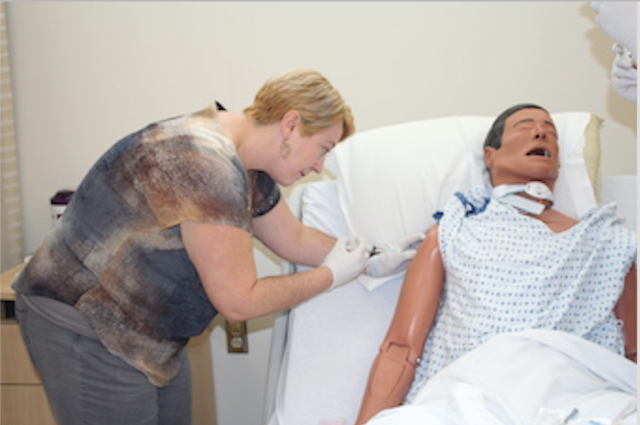 ROSS- by Macey Power, Adena Health System
As the health care industry continues to evolve, and the baby boomer population gets older, the demand for medical professionals has steadily increased. The result in many areas is a national shortage of trained medical personnel. One area where workers are in demand is the Medical Assistant (MA) field, where thousands of trained workers are needed.
Medical Assistants are often the first caregiver a patient encounters on their way from the waiting room to an examination room. These health care professionals are cross-trained to perform administrative and clinical duties, such as assisting physicians during a patient examination, taking patient vital signs, entering and updating patient records, scheduling appointments and much more.
Adena, like many health care operations, has been challenged to find a substantial number of qualified MAs to fill openings in many of its outpatient clinics. To help address the shortage of MAs in the region, Adena Health System and Pickaway-Ross Career and Technology Center's Ohio Technical Center (PRCTC) partnered to offer a six-month program to Adena employees who wished advance their careers by earning an MA certification.
Mary Richards, 39, and Starr Patrick, 42, were each working at Adena as Patient Access Representatives (Registrars) when they heard about the MA education program.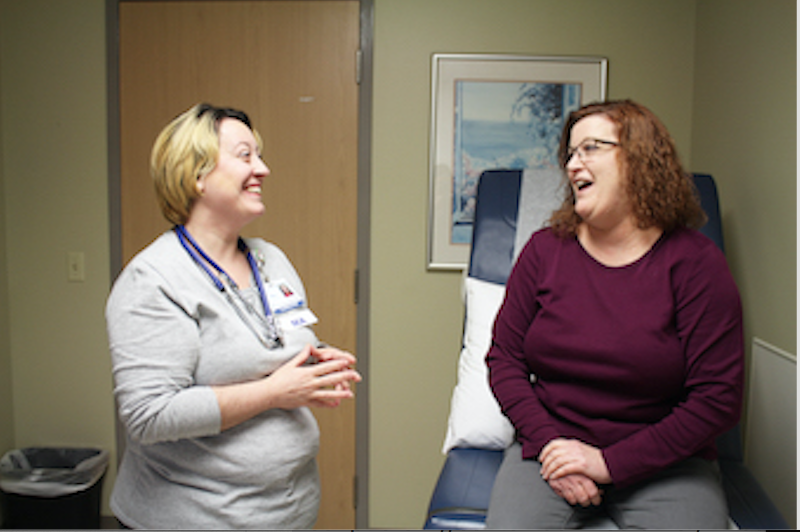 "I've always had an interest in Medicine, but never thought I could do it – especially at this age," Mary said. "Between raising kids, working, and life in general, I thought I would never have the time to go back to school. With some encouragement from my family, co-workers and my boss, I decided to go for it."
"I've always wanted to take care of people," added Starr, whose background already included nursing school. "When this program opened up, I told myself I was going to give school one last try. This class was better for me than others I have taken because it allowed me to not only learn, but I got a high-quality, hands-on experience in a small classroom setting, which made it easy to ask questions and get answers."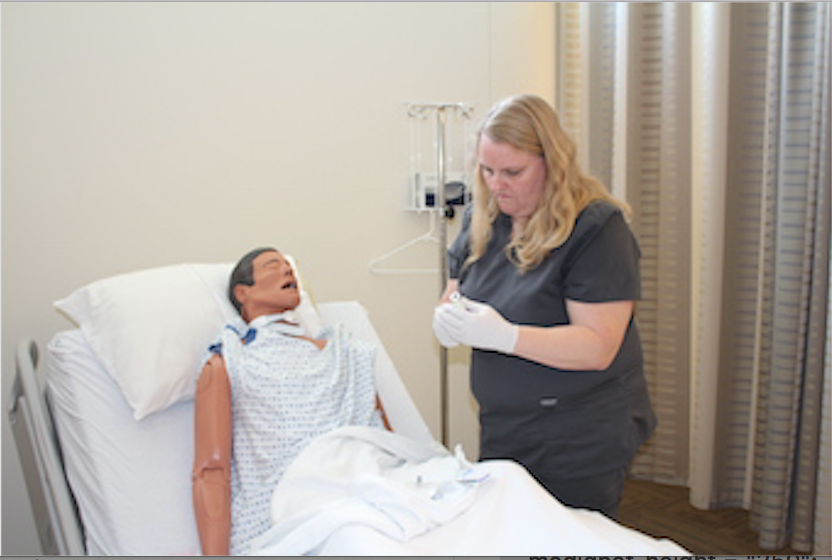 The MA Program was customized by PRCTC and offered free of charge through Learning and Organizational Development Department to help employees who are looking to further their education and expand their skills. Both Mary and Starr agreed that not having to pay a penny out of pocket was a great motivator in registering; and was a huge benefit of being an Adena employee. Classes were offered in the evenings on the campus of Adena Regional Medical Center, making it easy and convenient to balance the women's daily job duties and classes.
"I always put my education on the backburner because I wanted to have the finances to support my children's education first," explained Mary. "This gave me the opportunity to do something for myself, and do what I wanted to do."
Mary and Starr are now both working at Adena as full-time MAs. They each say they are more financially successful than they had been in their previous roles. The pair is also enjoying every minute of their new jobs, and seeing a positive change in their personal lives as well.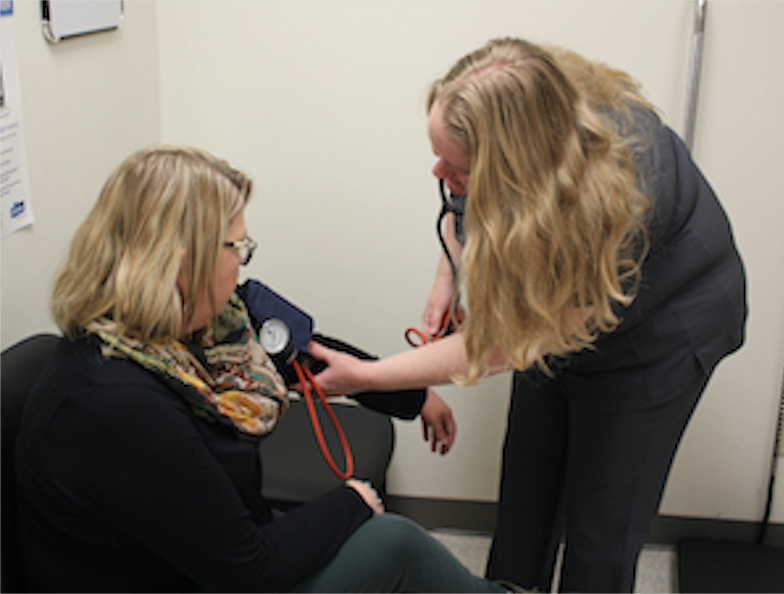 "I feel so rewarded," said Starr. "It is so nice to be on a consistent schedule, and for once in my life, I thoroughly enjoy what I am doing. Working with the providers has been a great experience so far, and I'm excited to continue this journey."
Mary added, "I am proud to show my children that no matter your age you can achieve your dreams. I am a prime example that you are never too old to reach for the stars. If you apply yourself and work hard, you can do anything."
Adena and PRCTC have been selected by Ohio's Talent Development Network as a 2019 Innovative Project Award Winner. This award was introduced in 2012 to recognize partners for unique and innovative ways they address customer needs and for identifying business challenges, solutions and outcomes in their workforce communities that positively impact talent development.
For more about Adena and PRCTC's MA Program or other course offerings, visit www.pickawayross.com. To learn more about career options at Adena Health System visit www.adena.org/careers.