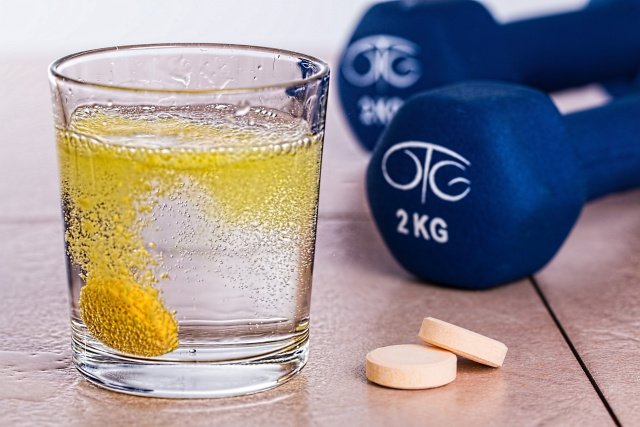 CHILLICOTHE
Adena Sports Medicine is expanding its athletic training services to two area high schools. Serving student athletes at high schools for 16 years, now Huntington (Ross County) and McClain (Highland County) High Schools will have Adena athletic trainers embedded in their sporting programs full-time to ensure the health and safety of high school athletes.
Athletic training services to now 11 area schools is provided by Adena Health System as a community health initiative. The program is free to school districts. Adena's athletic trainers offer education for coaches and athletes on safe sporting practices, evaluate and treat injuries, and coordinate overall sports medicine care. The goal of the program is to prevent injuries, keep athletes safe during play, and to ensure maximum care and recovery when an injury occurs.
- Advertisement -
"The safety and wellbeing of our area youth is a high priority in Adena's efforts to be instrumental in creating healthy, thriving communities," said Melissa Richendollar, Adena Rehabilitation Manager. "Offering the full-time expertise of our certified athletic trainers helps to make sure coaches and athletes are educated in safe sporting, in addition to making sure students who sustain an injury have appropriate and adequate care to achieve a full recovery and return to the activities they enjoy."
Common injuries that occur on the field can include sprains, muscle strains, fractures, dislocations and concussions. When an injured athlete chooses to see an Adena Sports Medicine Physician, athletic trainers assist in coordinating their care and scheduling an appointment within 24 hours. The specialists then work in coordination with the athletic trainer to make sure a student does not return to the playing field until they are physically ready.
Each year, Adena athletic trainers work with nearly 2,500 local high school athletes in 15 sports. Throughout the 2017-18 school year, Adena's athletic trainers will spend more than 11,000 hours in the schools working with local student athletes. Trainers are housed at the following regional high schools: Adena, Chillicothe, Huntington, McClain, Oak Hill, Paint Valley (part-time), Piketon, Southeastern, Unioto, Waverly, and Zane Trace. Additionally, several Adena physicians volunteer on football game nights, being available on the sidelines in the event of a player injury.
Richendollar added, "Trainers work in assigned schools every day, though they are employed by Adena. It's a unique program to make sure high school athletes have access to quality care when they need it, offering peace of mind for students, parents and coaches."
- Advertisement -
To learn more about Adena Sports Medicine, visit www.adena.org/sportsmed. For more about Adena Health System and its services, visit adena.org or follow us onFacebook, Instagram, or Twitter @adenamedical.