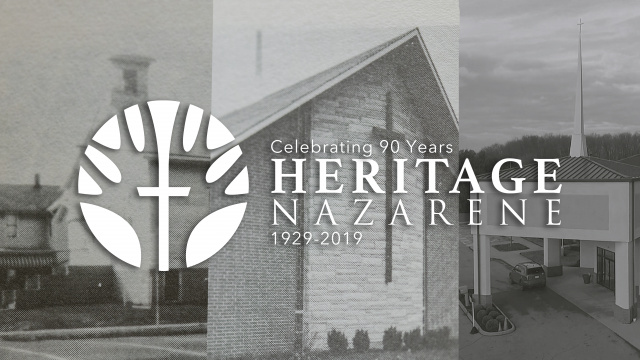 CIRCLEVILLE – The Circleville Heritage Nazarene Church will be celebrating its 90th anniversary of serving in Pickaway County this weekend.
Please, join us on August 25, 10 a.m. for a 90th Anniversary celebratory worship service as we look at our past and hear the challenges of the future with former pastor, Rev. Wendell Brown and current Lead Pastor, Rev. Bill Hines. Big Blast Ministries will have all the children in an active & exciting event at the same time. Lunch on the grounds will be facilitated by several Central Ohio food trucks on site.
Circleville Heritage Nazarene Church has enjoyed a rich heritage as a part of this community. Organized in August 1929, following a tent revival, the Rev. A.E. Pusey was assigned to be the pastor of the church. The first service took place in Freeman Lutz's living room at 620 South Scioto Street and the church began to take root and grow. A building on the corner of Scioto and Ohio Streets was then rented and furnishings were purchased from a mission for the sum of $25.
In 1932 a site was purchased on Pickaway and Walnut Streets and the frame of the church edifice was constructed, where the church served the community faithfully until September of 2000 when the current facility at 2264 Walnut Creek Pike was dedicated to the Lord.
We are celebrating not the completion of our mission but the expansion of our mission to help others know Jesus Christ. What started in 1929 with a group of 10 people has now blossomed to a church that serves over 3,000 different citizens in our community per year through Worship Services, Counseling, New Hope Christian Academy, Upward Basketball, Children's and Youth Activities, Service Projects, Nursing Home Ministries, Mentorship, Hospital Chaplaincy, the Waverly Table, the Chillicothe Campus, and much more.
If you would like to be with people who are real in their relationship with God and each other, we would love to have you join us as we find our Heritage together in serving God!