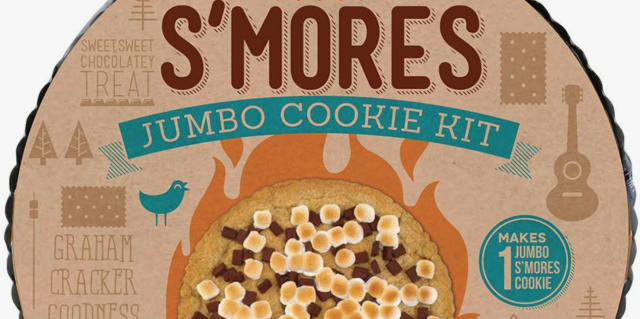 USA – AlDi is selling a S'mores Jumbo Cookie Kit only for a short time at 5 bucks each!
The S'mores kit comes with everything you need minus butter and water. The cookie boast 16 servings on the website, thats one big cookie! The gram cracker cookie mix combined with the mini marshmallow and chocolate toppings seems to be a perfect combo for a great treat!
You must hurry though these are only said to be available form August 21 to 27. So they are in stores now!