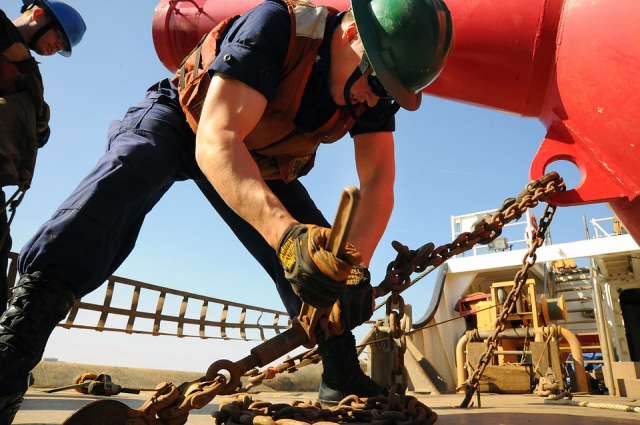 (COLUMBUS) — Ohio Governor Mike DeWine announced the investment of $3.5 million into 10 projects from Transportation Improvement Districts (TID) with one in each of 10 counties. The funds will cover project development and construction in 2024, 2025, and 2026.
"Our economy relies on the ability to move people and goods," said Governor DeWine. "These funds will ensure that our transportation system is keeping pace with Ohio's growing economic needs."
The Ohio Department of Transportation awards the funding to applications that support job creation and retention, economic development, intergovernmental cooperation, and private capital investment across Ohio.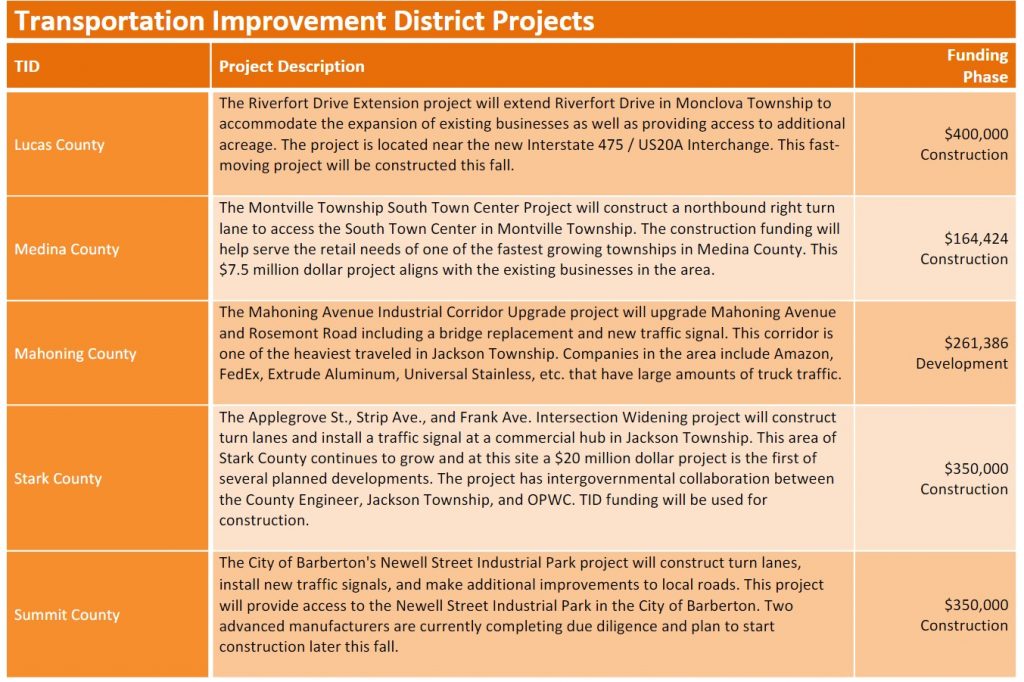 Of the funding, $1 million will fund development of projects while the remaining $2.5 million will fund construction. The projects range from roadway extensions to turn-lanes. The funding provided for each project is limited to $500,000 per fiscal year. This round of funding helps fund projects that will support 16 businesses, creating 809 jobs and retaining another 650.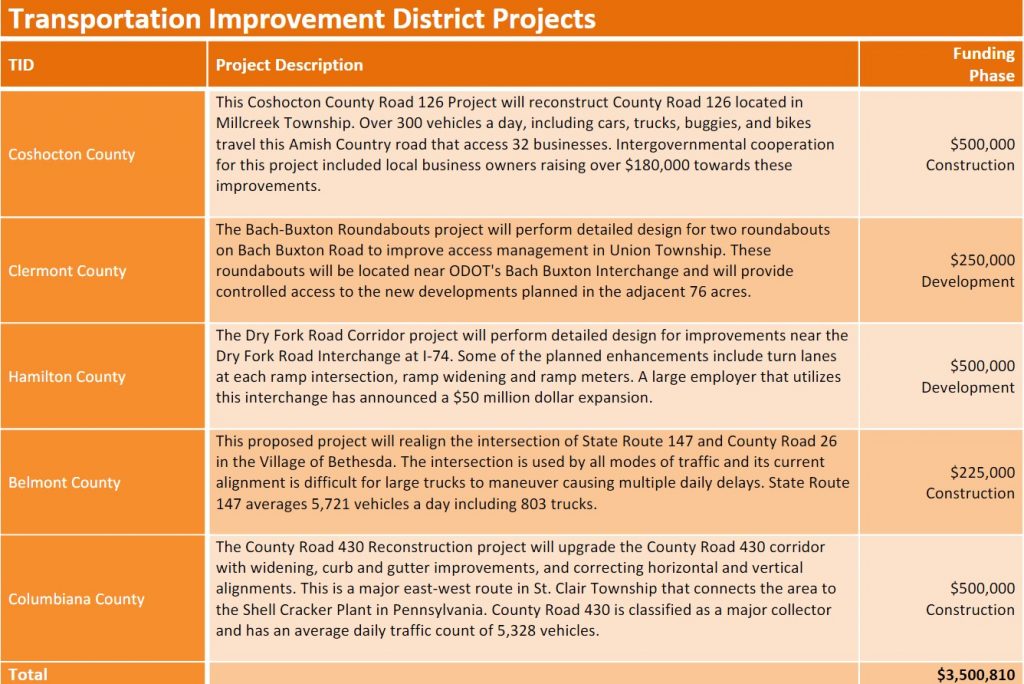 Nearly all the projects provide funding for roadways maintained by local governments, such as municipalities, township trustees, or county engineers.
"These investments will go a long way toward ensuring that our state can attract new companies to invest in Ohio and allow existing companies to continue providing quality jobs to Ohioans," said ODOT Director Jack Marchbanks.
The ODOT Office of Jobs and Commerce reviewed and evaluated the applications. ODOT staff members were consulted about the projects and program funding recommendations.
There are currently 53 transportation improvement districts in Ohio. They are made up of public and private entities to pursue transportation resources and investments that directly benefit economic development.