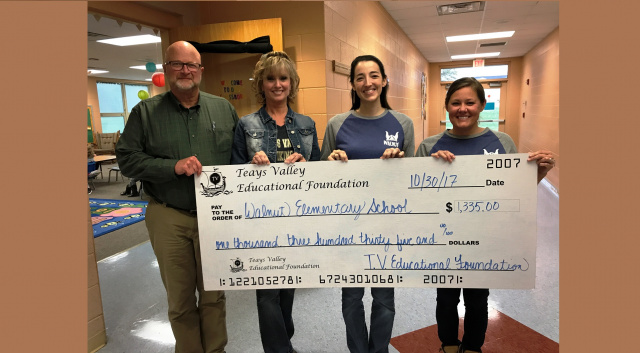 Walnut Elementary School kindergarten teachers Leslie Cassidy, Jenni McNeal and Jenny Stuckman recently received a $1,335 grant to help fund the purchase of 10 iPad minis and a charging station.
"Thank you so much TVEF for supporting our kindergarten students. We are thrilled to have the opportunity to have more iPads in our classrooms thanks to their generous gift. Our students will benefit greatly from this grant because they will be able to expand their understanding of technology, which is a vital skill for future success," McNeal said.

TVEF president Jeff Sheets is pictured presenting the check to the kindergarten team.