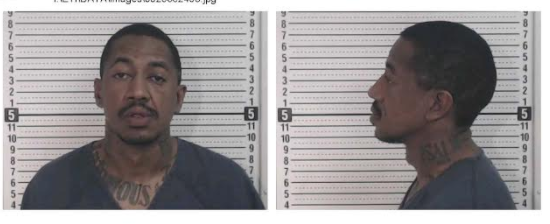 Sheriff Lavender reports that his office was dispatched to Adena Regional E.R. last night
in reference to a male with two gunshot wounds to the hand and one gunshot wound to
the thigh. The victim was identified as 39-year-old Robert Rogers from Columbus, Ohio.
Investigators were called in and the investigation identified 40-year-old Cameron Crews
as the shooter. The incident was found to have taken place at 15239 State Route 772. The
victim claims to have been shot because of a disagreement over $20.00.
Sheriff Lavender is trying to locate Cameron Crews who is described as being a black
male, 5'9" tall, 190 lbs., black hair, and brown eyes. Crews also has numerous tattoos
covering his upper body. He should be considered armed and dangerous.
Anyone with information as to his whereabouts is asked to call the Ross County Sheriff's
at 740-773-1185.