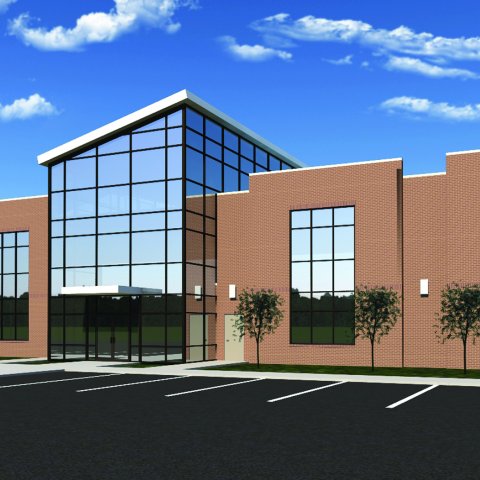 CIRCLEVILLE
Ohio Christian University's Robert W. Plaster Free Enterprise Center is open for business!
Today's grand opening begins the center's support of entrepreneurship, venture acceleration, job creation, and workforce development to achieve greater regional prosperity.
Speaking on "American Entrepreneurship" is Burton W. Folsom, Jr., author of The Myth of the Robber Barons and contributor to the Wall Street Journal and National Review. Other speakers include Ohio Lt. Governor Mary Taylor, Senator Rob Portman, representatives of Senator Sherrod Brown and Congressman
Steve Stivers, Ohio Senate President Larry Obhof and Senator Bob Peterson, Pickaway County Commissioner Brian Stewart, Circleville Mayor Don McIlroy, Director of Pickaway Progress Partnership Ryan Scribner, Southern State Community College President Dr. Kevin Boys, Ohio Christian University President
Dr. Jon Kulaga, and Plaster Foundation President Dr. Dolly Plaster-Clement.
- Advertisement -
"The new Free Enterprise Center is a great example of what can be accomplished when private, public, government, corporate, and non-profit stakeholders come together to affect positive change in a region," says Jon Kugala, Ohio Christian University President. "We are thrilled to be the campus site for the center –
and look forward to seeing how we can collaborate with its various partners to a be a positive force for change in Pickaway County and beyond."
The Pickaway, Fayette, and Ross tri-county region has high unemployment, low baccalaureate education rate, and inadequate infrastructure for entrepreneurship. To address this situation, OCU initiated and is leading a private/public partnership to create new businesses, new jobs, and an entrepreneurial ecosystem.
The $5 million, 24,000 sq. ft. center was built with 37% federal, 19% state, and 44% private and local funding. Five-year goals are to spin out 15 new businesses, create 200 new jobs and 200 internships, craft ten new workforce development products, and achieve sustainability.
This vision is being realized through collaboration of the U. S. Economic Development Agency, State of Ohio, Pickaway County, City of Circleville, Pickaway Progress Partnership, Southern State Community College, The Robert W. Plaster Foundation, OhioHealth, Berger Health, DuPont, Universal Technology
Corporation, Huntington Bank, American Electric Power, and Columbus 2020.
- Advertisement -
"Southern State Community College is delighted to partner with Ohio Christian University on this important initiative. The synergy between our institutions will enable both of us to accomplish much more than we could individually, and all in the interest of achieving increased economic prosperity in our region," explains Kevin Boys, Southern State Community College President.
The center supports 1) entrepreneurship education, business incubation, venture acceleration, and a community for entrepreneurs, 2) workforce development solutions including internships and custom curriculum and certification 'factories', and 3) research for grant writing, analytics, contracts, and academics. Onsite resources are OCU's School of Business and Government®, Pickaway Progress Partnership, Universal Technology Corporation, and accounting, banking, legal, and marketing services.