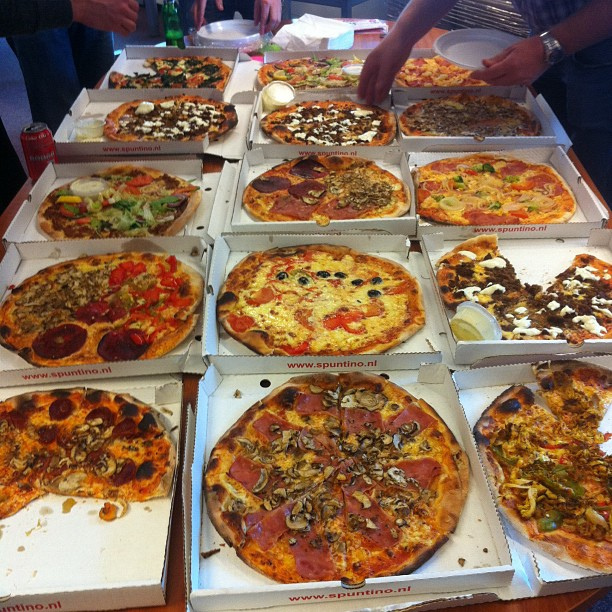 CIRCLEVILLE – Pickaway County Visitors Bureau hosted the 5th annual Pizza Challenge today June 14, at the Savings Bank parking lot located at 201 North Court Street in Circleville.  We posted a poll to see who the people would pick was the best pizza.  It wasn't how the challenge turned out, according to our poll Donatos was the winner followed by Blades then Cristies.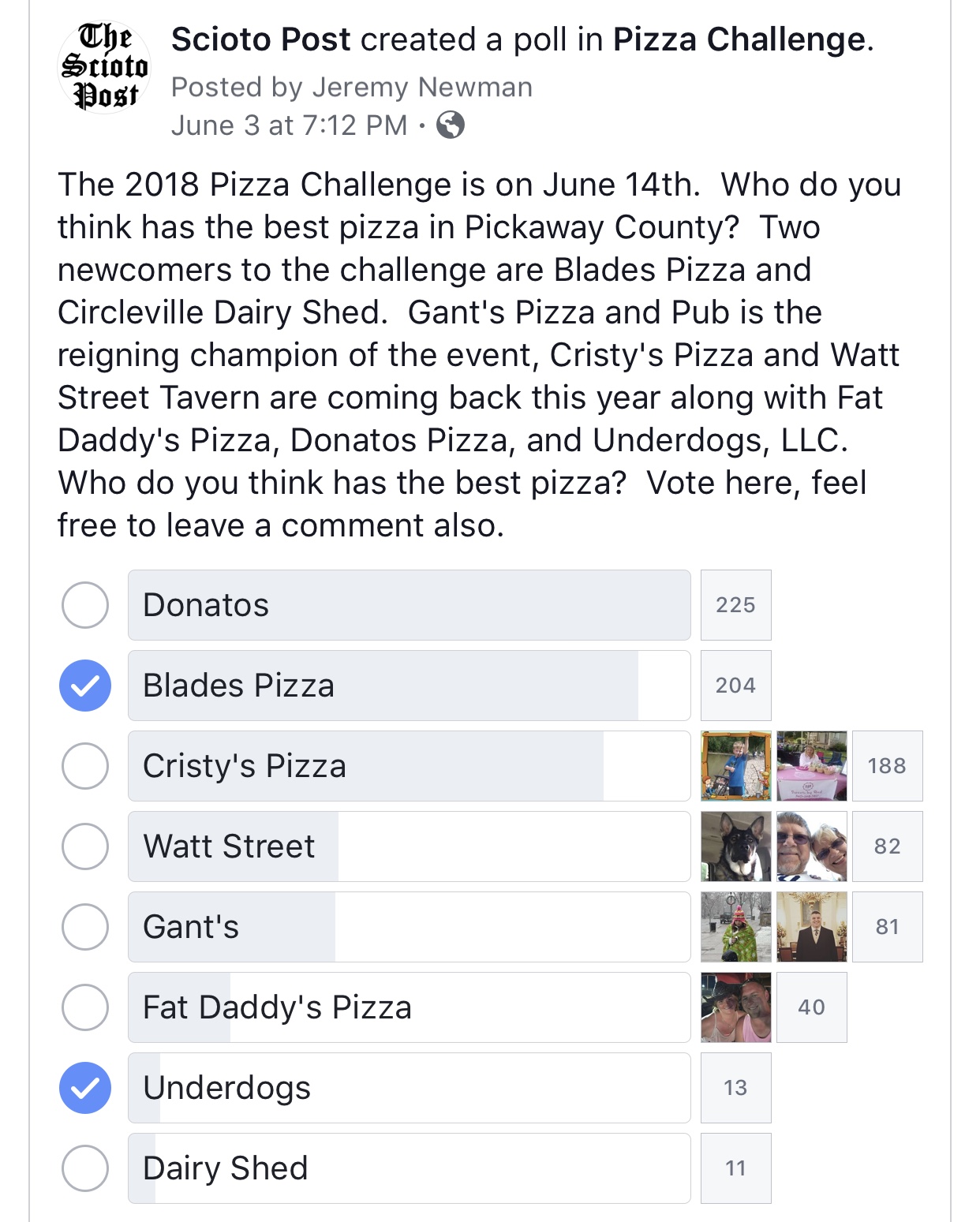 The actual winners were:
Gant's Pizza won Peoples choice for the 5th time in a row.
One of the new contenders Ashville's Blades pizza, won best pepperoni.
Christies pizza won best specialty pizza.
Finally judges choice was Watt St. Pizza.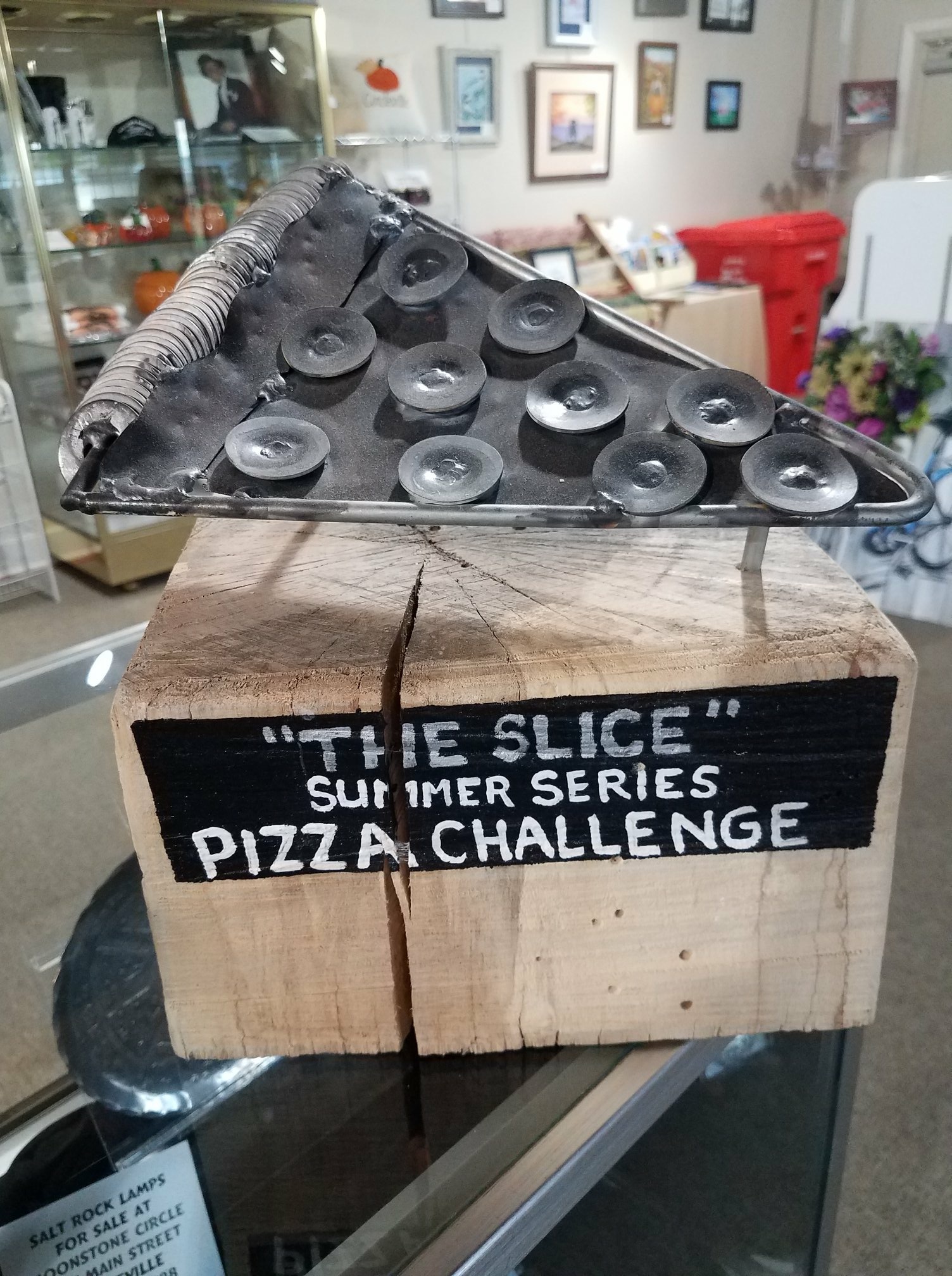 Photo from Pickaway Information Center Facebook
The pizza places that participated were Donatoes, Blades, Cristies, Watt Street, Gant's, Fat Daddy pizza, Underdogs, and Dairy Shed 2.  Thirsty Parrot was on scene selling their famous bourbon chicken.  Dairy Shed sold ice cream and also was in the pizza challenge.  Live music and alcohol was also served.