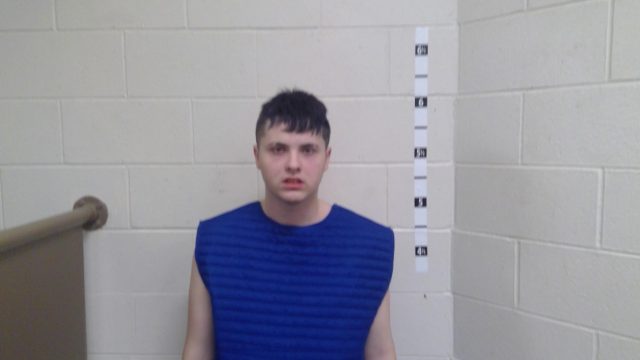 CHILLICOTHE – A 19-year-old is in custody after inducing panic on school grounds during dismissal.
According to Chillicothe police department on 2/14/22 at 3:11 pm students were getting dismissed from Chillicothe middle school and parents were lined up to pick the kids up when a man identified as Marley Smith, 19 came running down the roadway with a Nerf gun that looked like a AR rifle and started pointing it at kids and parents in the wait line. Several 911 calls from concerned parents sent several police officers to the area.
Smith was detained walking towards Yoctangee park where he was detained. Police found the nerf gun unloaded, and Smith told police that he was chasing a John Doe Spy who ran toward the park. Marley stated he had a badge and was a "Renartical" forces officer. Marley's Badge was a dog tag with a bible verse on it.
According to a report police said that they have had other prior law enforcement encounters. Marley was fully aware and alert and knowing of his actions per his statement. Marley recklessly entered a school zone brandishing a nerf gun and pointing in the direction of the students as if
it were real. The School was not locked down but students were redirected away from the incident.
Marley was placed under arrest and transported to the Ross County Jail for Inducing Panic. Marley was advised due to the school zone the charge was a felony of the 2nd degree.