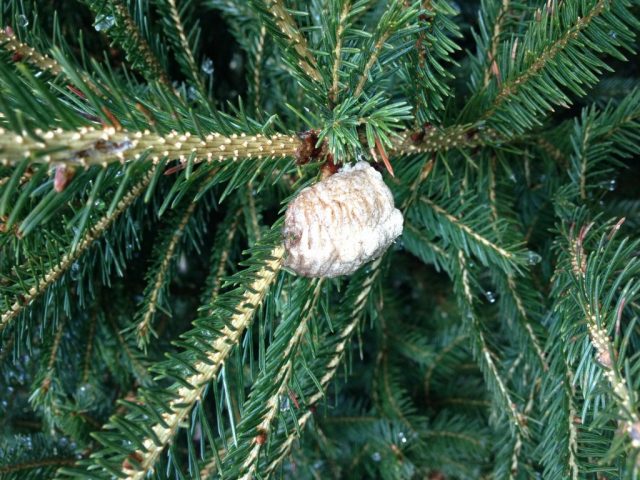 OHIO – One of the best times of the year is when you bring in that natural tree into your home and prepare it for decor, but while placing this outside tree inside you may want to pay attention to whats on it, in particular a brown mass that could hatch before Santa comes.
About a 2-inch sack that looks a bit like a nut, could contain around 100-200 praying mantis eggs, placed in that Christmas tree to wait until things warm up to hatch, usually, that time is spring/summer time, but with the heat of your home that present could come earlier.
Sadly those little insect-eating creatures can't survive in the dead of winter and will not survive.  A Cleveland man found two in his tree and posted a warning to others on Facebook, and according to the Facebook post, lots of people have had the same issue.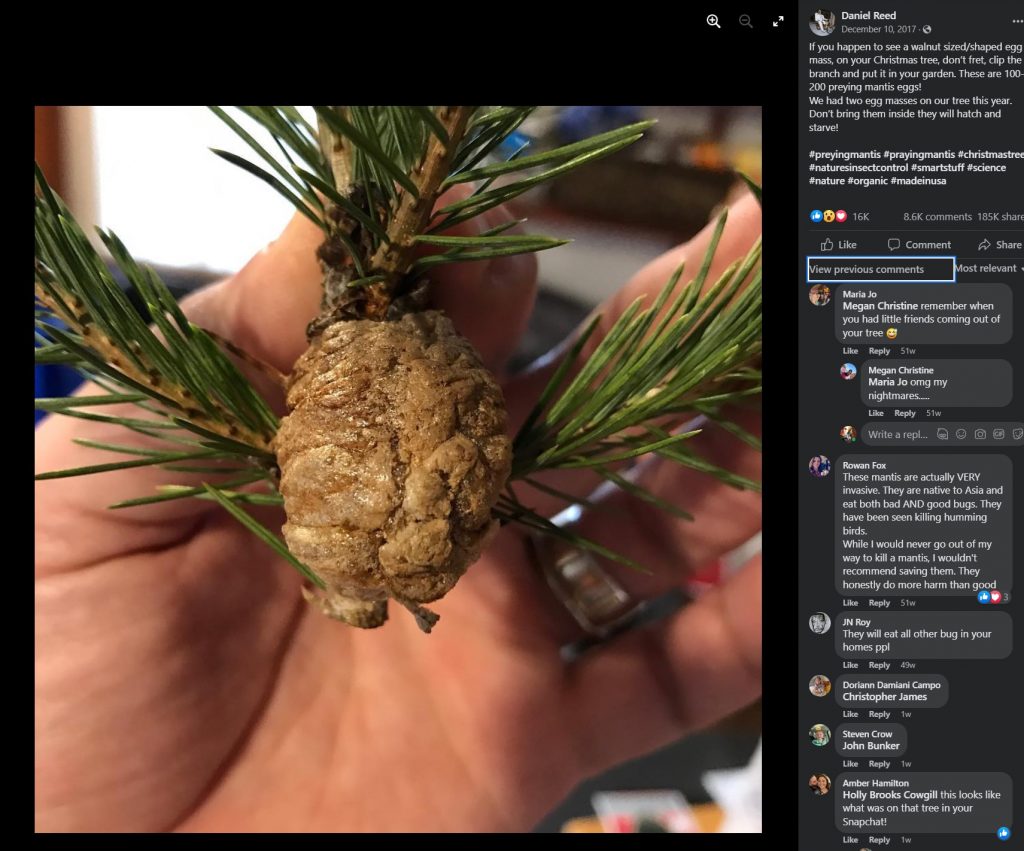 "We had a tree with one in and we didn't know until they hatched. They were everywhere," while another said, "That s**t happened to me a few years ago, it was crazy, went to my in-laws' house came back to a bunch of little bugs, and found out they were praying mantises."
The good thing is if you do happen to find a sac in your tree just clip off the branch and put it outside in a good place and next year you will have your own bug patrol in your backyard.