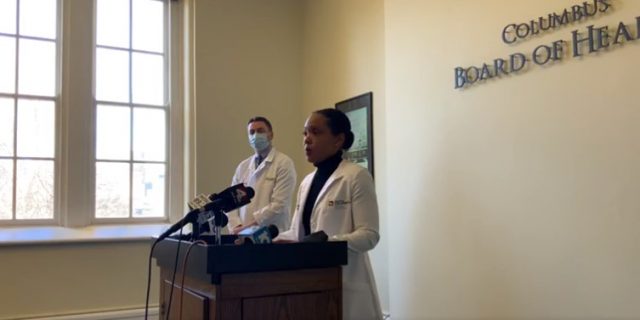 COLUMBUS – Measle cases continue to rise in Ohio, the recent number is 50.
Accoridng to the City of Columbus reported the first cases of Measles in October. Most of the spread was from in a daycare and school locations in the area.
On Wednesday Columbus Public Health commissioner Dr. Mysheika Roberts and other health officials gave an update.
"All measles cases were spread by unvaccinated children, most kids range 1-2 years of age oldest case is 15."
During this news conference, the Dr said that cases have spread between  Columbus, Franklin County, and Ross County, and are investigating those locations. She did not give a location for the Ross County case, but indicated it was spread from a Columbus location.
Columbus Public Health is investigating confirmed cases of measles in unvaccinated individuals who were at the below local public places while infectious. – Meijer, 6175 Sawmill Rd. on Saturday, 11/19/22 from 5:30-8:30 p.m.- Jesus Power Assembly of God, 5215 Cleveland Ave. on Sunday, 11/20/22 from 10 a.m.-2:30 p.m.- Polaris Mall – Macy's & JCPenney stores, 1500 Polaris Parkway on Friday, 11/25/22 from 6:30-10:30 p.m. (This individual did not visit the food court or children's play area.)
Any unvaccinated individual at the above locations, during the listed times, is encouraged to watch for symptoms of measles and to go to their health care provider if they are sick.
Measles is one of the most contagious human viruses but is almost entirely preventable through vaccination. Coverage of 95% or greater of 2 doses of measles-containing vaccine is needed to create herd immunity in order to protect communities and achieve and maintain measles elimination. Very few people actually contract Measles if they are vaccinated.
If your young child is not vaccinated yet, consider contacting local providers for the vaccination.