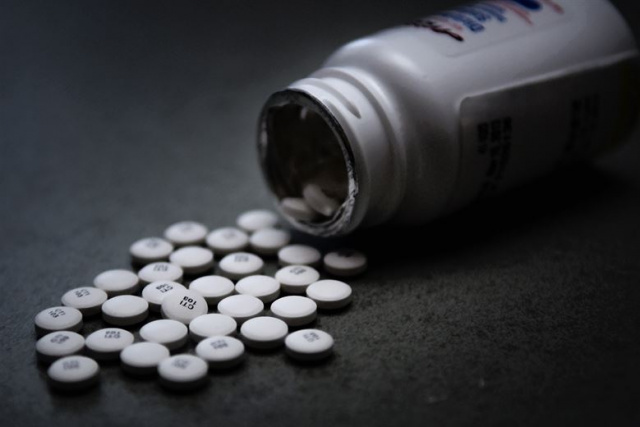 (COLUMBUS, Ohio) — Ohio Attorney General Dave Yost today asked the U.S. Court of Appeals for the 6th Circuit to halt or delay the October trial against opioid manufacturers in Cleveland until the state's complaint goes to trial. Yost cites Supreme Court precedent in saying that only the state of Ohio can speak on behalf of all its people.
"The rest of Ohio — and Ohio itself — is being left behind in the MDL lawsuit in Cleveland," Yost said, pointing out that 86 of Ohio's 88 counties have no voice in the approaching October trial, which affects only Cuyahoga and Summit counties.
"The hardest-hit counties of Appalachia and the vast majority of the state are being asked to take a number and wait — and that wait could delay or prevent justice."
The attorney general's brief argues that, from the start, each and every Ohio county should have equitable access to money from a settlement or a jury verdict, but that money should come in a single action by the state on behalf of all its people.
"All these lawsuits are the same, against the same bad actors. These are Ohio's claims, and Ohio's people. Ohio must stand together, or we will fall in pieces."
Yost's brief maintains that Ohio's interests as a whole are "far greater than the sum of its subdivisions' interests — and the statewide, collective harm to Ohio's citizens are not rights that Ohio's political subdivisions can litigate or settle, let alone settle on their own."
Yost said allowing the so-called "bellwether" trials to go forward is not only contrary to law but also could have negative effects.
For example, he said, trying cases one at a time could result in contradictory verdicts – with various juries holding the bad actors accountable in some communities and letting them off the hook in others – and wildly inconsistent damage awards, with some communities receiving very little and others receiving windfalls. Even worse, separate juries in separate trials could lead to some communities walking away with nothing at all.
What's more, Yost said, even though the "bellwether" trials are designed to promote eventual settlement, the unprecedented number of individual parties may instead lead to an endless stream of trials, rewarding those who race to the courthouse to win early verdicts and leaving others to wait years for justice.