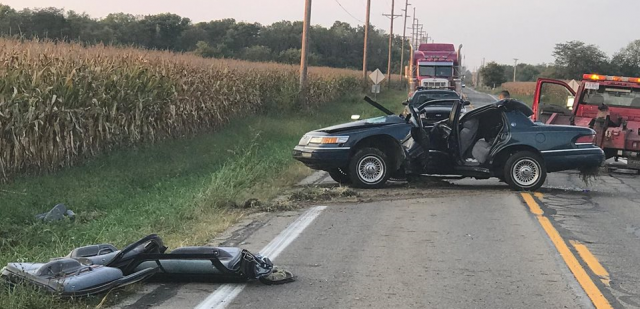 SOUTH BLOOMFIELD
SR 104 was closed just north of SR 316 due to an auto accident.
According to Deputy Poorman, at approximately 5:00 PM, the driver was driving southbound on SR 104, when the car's right tire went off the side of the road. The vehicle then crossed over the mid line, finally veering back in the ditch along the southbound lane.  It traveled approximately 20 yards in the ditch, eventually hitting a utility pole.
- Advertisement -
The driver was wearing a seatbelt, and was life-flighted to Grant Hospital. The injuries, as per Sheriff Poorman, did not appear to be life-threatening. The driver was conscious and communicating with first responders. Due to significant damage to the vehicle, it took some time to remove the driver from the wreckage.
According to Jason Archer, Archer's sister Kelly Wright was driving the car. She is in the ICU unit at Grant hospital and suffered a broken femur and shoulder, but she's going to be okay. She was driving Archer's 1993 Mercury Grand Marquis, because Wright's brakes were being worked on. He said, "I think the big car helped absorb a lot of the force," and that, "My wife, my son and I all drive them."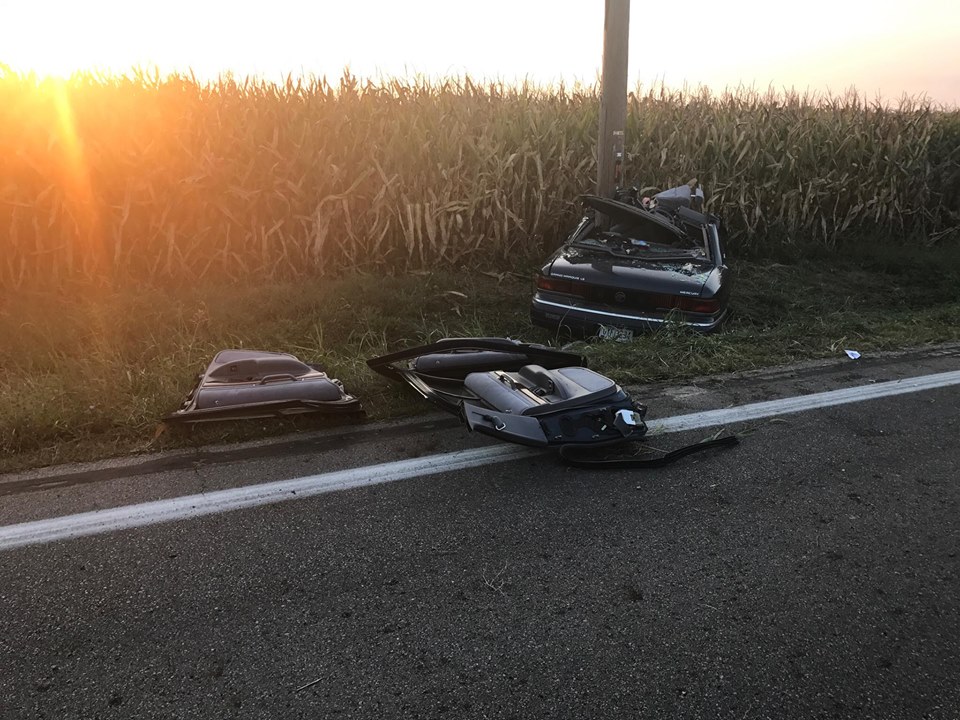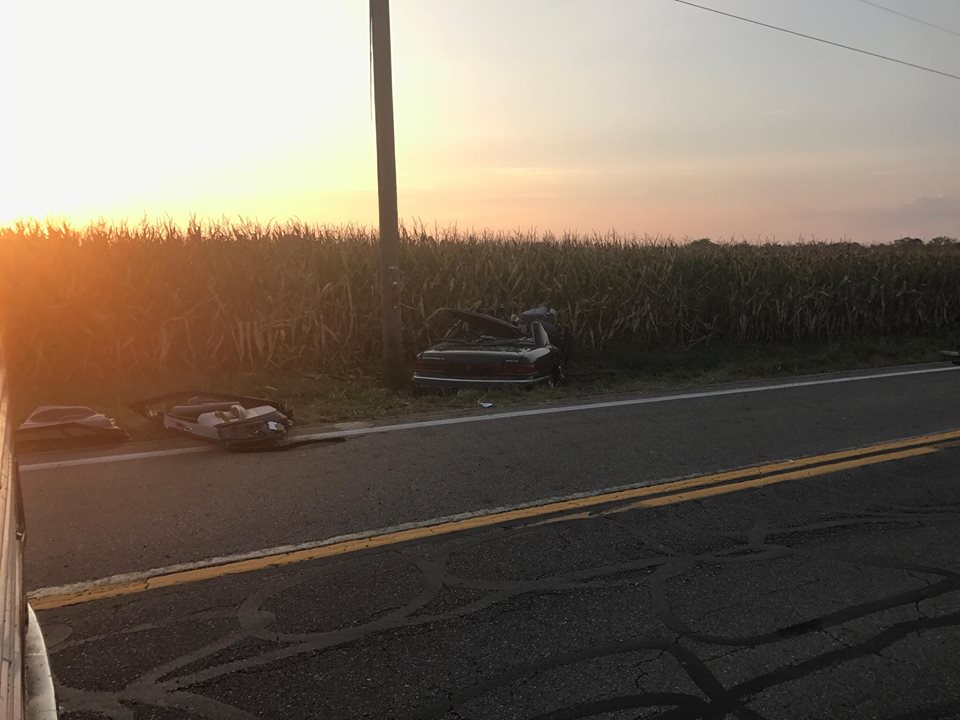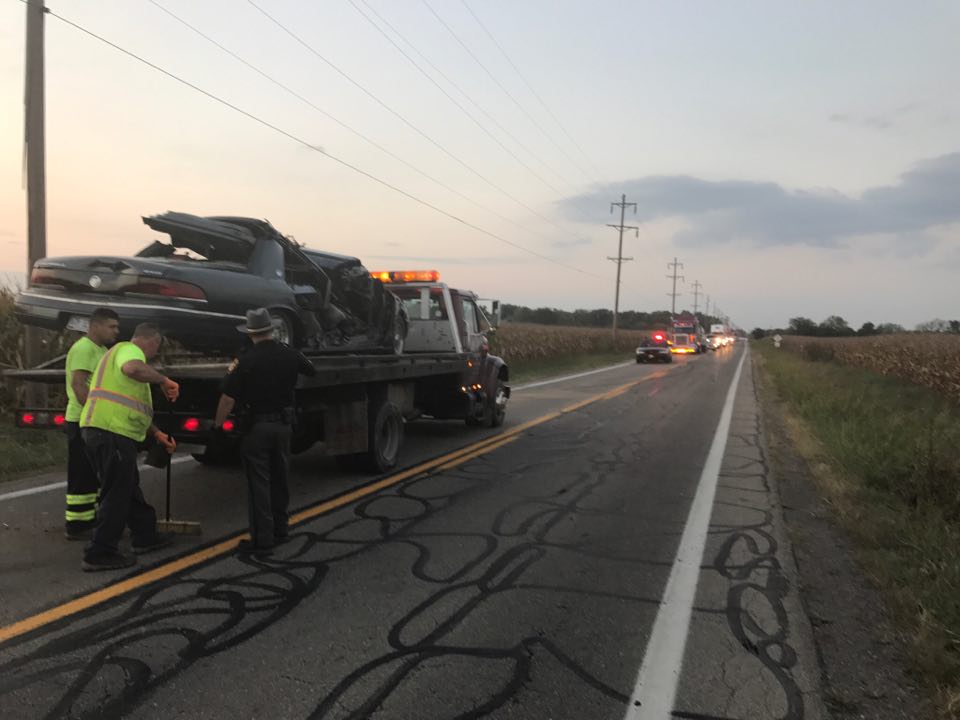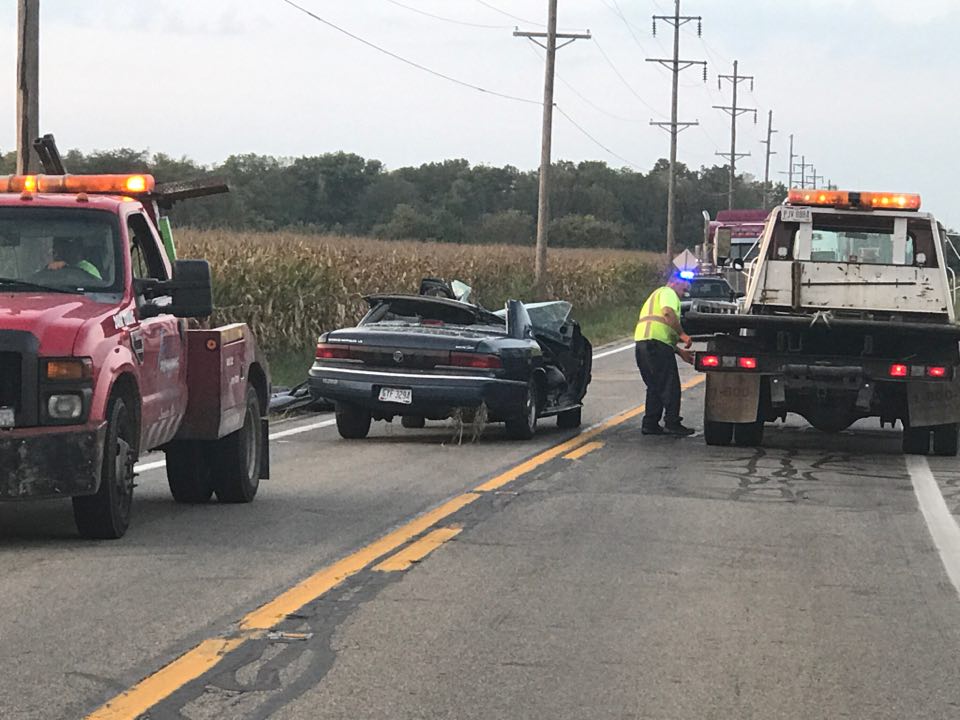 - Advertisement -