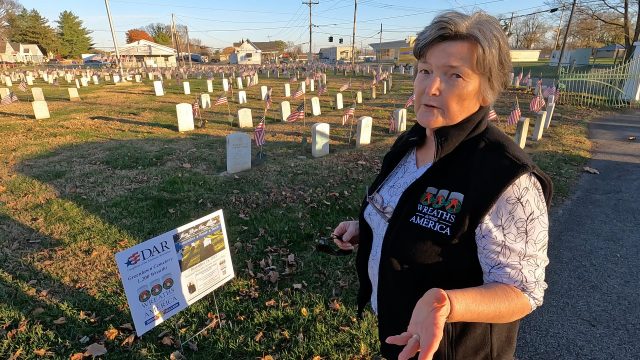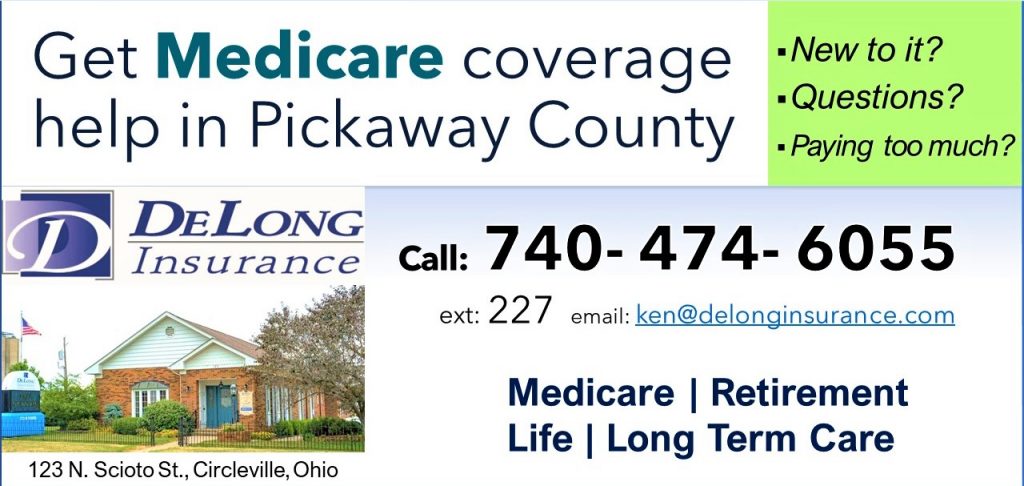 Chillicothe — In a month, an attempt will be made to name every veteran laid to rest in Chillicothe and to lay a wreath on his or her grave.
The local effort of the worldwide "Wreaths Across America" will start 12 noon December 16th.
Connie Meyer of the Nathaniel Massie Chapter of the Daughters of the American Revolution explains their part in Chillicothe's Greenlawn Cemetery.
She asks everyone to think of and thank each veteran when you lay a wreath. "A veteran's name spoken is never forgotten."
It costs $17 to sponsor wreath, and you can also get a wreath for those buried elsewhere and pick it up that day. You can contact her at 740 / 772-5878 or online through Wreaths Across America.
Hear much more, including the 50-plus-year history of the effort, in my interview video with Meyer.
Not to be confused with the more famous Grandview Cemetery on the hilltop above Belleview Avenue, Greenlawn Cemetery is in the east side of Chillicothe, at Eastern Avenue and Watt Street. It has the large rings of military graves in "Soldiers Circle" right near the street intersection, as well as a series of columbaria where cremations are laid to rest at "Soldiers Square."
The Nathaniel Massie Chapter of the Daughters of the American Revolution has a public Facebook page, as well as a participant page on "Wreaths Across America."