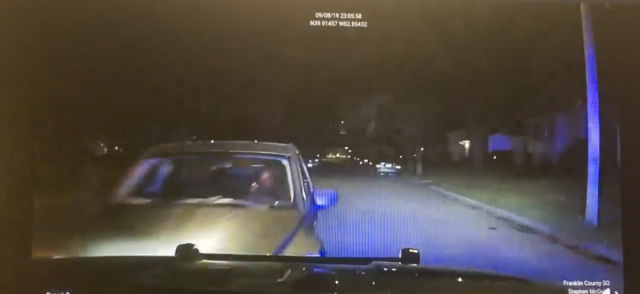 FRANKLIN – On September 8, 2019, at approximately 11:06 p.m. Franklin County Sheriff's Office Deputies and officers from the Madison Twp. Police Department were dispatched to a residence on Whitlow Rd. in Truro Township on a report of a female in crisis.
A Madison Township Officer arrived on scene first and was provided information that the female had just left the residence in a vehicle. As a sheriff's deputy was approaching the scene, he noticed a vehicle coming towards him that appeared not to be slowing down. He slowed to a stop and activated his emergency lights. Almost immediately, the vehicle swerved into his cruiser, hitting it head-on.
The deputy immediately called for assistance and exited his cruiser to check on the driver. That driver, Brittney Donston, 26, of Columbus, was unconscious from the collision and transported by medics to a local hospital. After further investigation by our Detective Bureau, Donston was charged with one count of Assault on a Police Officer, a Felony of the 4th Degree.
The deputy sustained a minor injury to his hand/arm area, was treated a local hospital, and released.