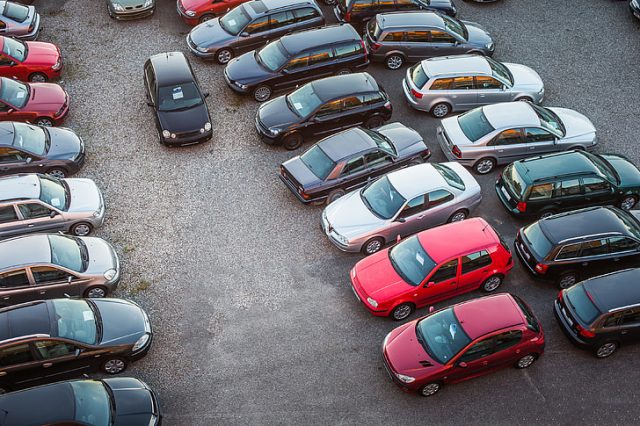 Compare Your Options and See Why an Auto Title Loan is the Best Option to Get Cash Now!
If you're struggling with an unexpected bill or expense, you may be looking for ways to earn money. However, most funding options take a long time to send cash; time isn't something you don't have when you face an emergency. But don't worry! A loan could help you get funds in no time at all!
As with many things, a loan can have its downsides. For example, you may not qualify for an unsecured loan, like a personal loan, if your credit isn't up to par. But even if you're eligible for an unsecured loan, you would deal with excessive and expensive high-interest rates that can break your wallet! Not only that, but many lenders like to stun borrowers with hidden fees that are tough to cover. What other options are available to aid you in this predicament?
Fortunately, a car title loan could be the perfect solution to your problem! You would only need to use your vehicle's title as collateral to secure funding. Since auto title loans are secured loans, you wouldn't have to worry about having good credit. In fact, you could still get emergency cash even if you have a low credit score! Depending on your title loan provider, you could work with competitive interest rates and zero hidden fees that enhance your loan experience. Yet, no matter which lender or provider you choose, you could earn cash as soon as the next business day!
If you're still wondering, "Why is an auto title loan the best option to get cash now?" You should read below for more information about them! You can learn how title loans work and some of the benefits you can expect!

How Does a Car Title Loan Work?
Auto title loans can allow a qualified borrower to utilize the equity in their car and turn it into cash. The more available equity you can access, the more funding you can borrow through a title loan. In terms of vehicles, equity is the difference between your car's market value and what you owe on it, if anything.
As you may know, the collateral for a car title loan is your vehicle title. But keep in mind that collateral goes both ways, as it also ensures title loan lenders that you will repay the loan amount in full! In addition, a lender will place a lien on your car title until you have completed the loan payments. A lien is a title lender's legal right to your asset while the loan is active. Once you finish the monthly installments, the lender will remove the lien! Be aware that if you start missing payments and fail to repay the loan, the title lender can repossess the vehicle. Keep in mind that most lenders prefer to avoid that outcome since it can be a nuisance to go through.
Don't worry – you don't need a 9-5 to qualify for a title loan. As long as you have the means to pay off the loan, you could often use an alternative form of income to prove you can afford a loan. If you have problems during the repayment process, you could always contact your title loan lender or provider for assistance or other solutions.

What Benefits Can I Expect When I Apply for a Title Loan?
The perks of an auto title loan can be much more significant than just access to quick funding. These benefits range from a good service from your title lender or provider to loan terms that can aid your budget.
No matter which title loan provider you choose, you could expect to take advantage of some of the following perks:
Keep Your Car During the Repayment Period
Access to Higher Loan Amounts if Your Income and Your Vehicle Equity Can Allow It
Many Vehicles May Qualify
A Flexible Application Process
And More!
Depending on your title loan provider, you could receive more benefits than the previously listed ones. For example, if you inquire about a ChoiceCash title loan, you could have payments that may decrease if you're on time with your installments! Contact a ChoiceCash title loan agent for more information on the exclusive perks you could qualify for.
Does a title loan sound right for you? Find a title lender or provider to apply for a loan today! You could get the cash you need in no time if you qualify. However, some title loan providers could send you money the same day you applied! Talk to your lender to see if they can do the same for you.