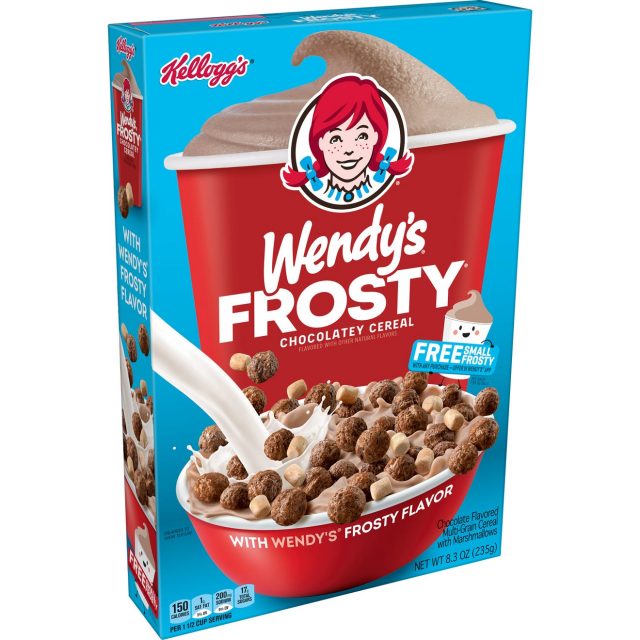 US – Wendys has been thinking out of the box in the past few years with one of their fan favorites, the frosty.
Recently Wendys offered the vanilla frosty and it became a standard, then they added cold brew coffee to the mix, they even a strawberry frosty that is only offered at some locations.
Wendys also recently decided to open up early and start offering breakfast foods. Now they have combined them both and partnered up with Kellogs for a frosty flavored cereal.
The cereal even comes with a prize inside, a free small frosty at Wendy's.
The cereal will be available in stores in December.