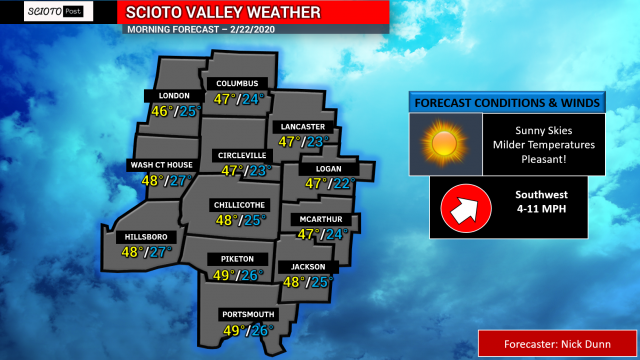 OHIO — Any complaints in the weather today? We will see plenty of sunshine statewide and minimal to no cloud cover. Highs will be in the middle to upper 40's this afternoon. The southwest winds will help bring in the milder temperatures today. It will be chilly to start, so plan on needing a heavier coat this morning, but a lighter jacket for the afternoon!
NEXT SYSTEM — Our next system arrives Monday bringing rain showers to our area. The rain will continue through Tuesday and possibly into Wednesday depending on the timing. There is some social media chatter about snow next week, but it is entirely too early to see if we will see any snow or not.
Above is a look at how much rain we could see through Wednesday. It appears that at least 1/2″ of rain is pretty likely for the entire area, and maybe upwards of 3/4″ for some. No flooding is expected, but we will have rain next week.