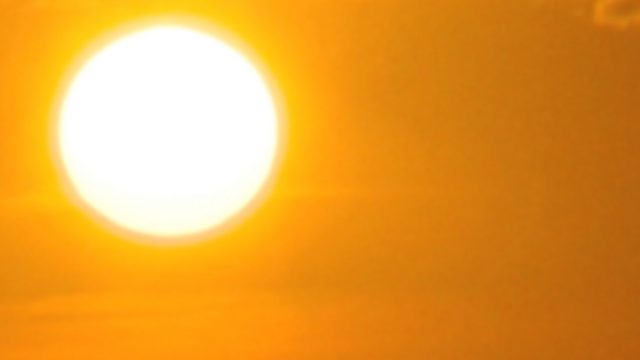 OHIO — While we had a stormy evening, attention will turn to a hot stretch of weather to kick off the week across the Ohio valley. A warm front will lift north, allowing for southerly flow, hot temperatures, and increased humidity to return. Did Summer ever really leave? Nick Dunn says highs in the 80's and 90's are likely for Monday & Tuesday.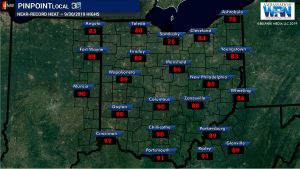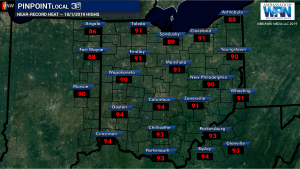 SEPTEMBER ENDS HOT, OCTOBER STARTS HOT
Forecaster: Nick Dunn
Ready for Summer to return? Perhaps Summer never truly left for everyone, however another blast of hot weather will mark its territory on the Ohio Valley as we start the week. Here are the highs (no need to do a double take) for Monday & Tuesday.
Any outdoor activities will require extra hydration and extra attention during the hot temperatures early this week. Also, vehicles will be quite hot in the sun, and as a reminder be sure you #LookBeforeYouLock.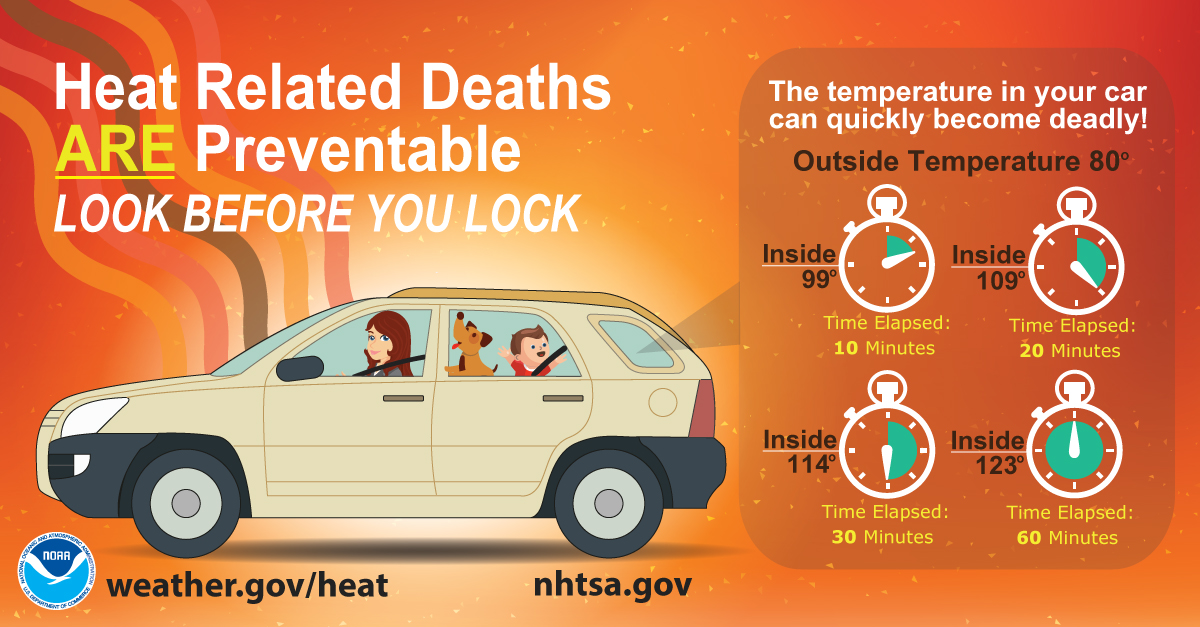 Relief is coming! A strong front will push through (likely with little rain) on Thursday, bringing MUCH cooler weather for Friday, with highs in the 50's and 60's across the Buckeye State!