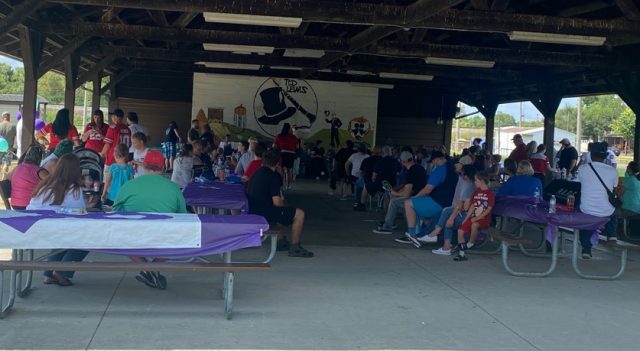 CIRCLEVILLE – On Saturday, September 18, 2021, Pickaway recovery services (PARS) along with Circleville Probation held Recovery day for Pickaway county.
The event is a "celebration of life, and support for people who fight addiction every day. People at the event get a chance to tell their stories and express gratitude for the people who helped them on their path to recovery.
"An event like this fills my cup, said," Leah Raymer Outpatient director at Pars, "We do what we do, because of the success stories, to prevent death, and promote life. One person today said that she has 9 1/2 years of sobriety, has her kids back and life back on track, that's what it is all about for us, recovery.
I think it's important for the people early in recovery to talk and hear from the people who have years of recovery under their belt, it's like a mentorship, it is hope, and inspiration. No one is exempt from this, it affects everyone, doesn't matter where you live or who you are, I want for people to be able to talk about their struggles."
Jason McGowan Chief Probation officer for Circleville said, "A few years ago we as a group came together and decided we wanted to recognize individuals' hard work to recovery, especially people in this community that has struggled for years. As a department, we strive to reward and give incentives to recognize work our people on probation put in during their path."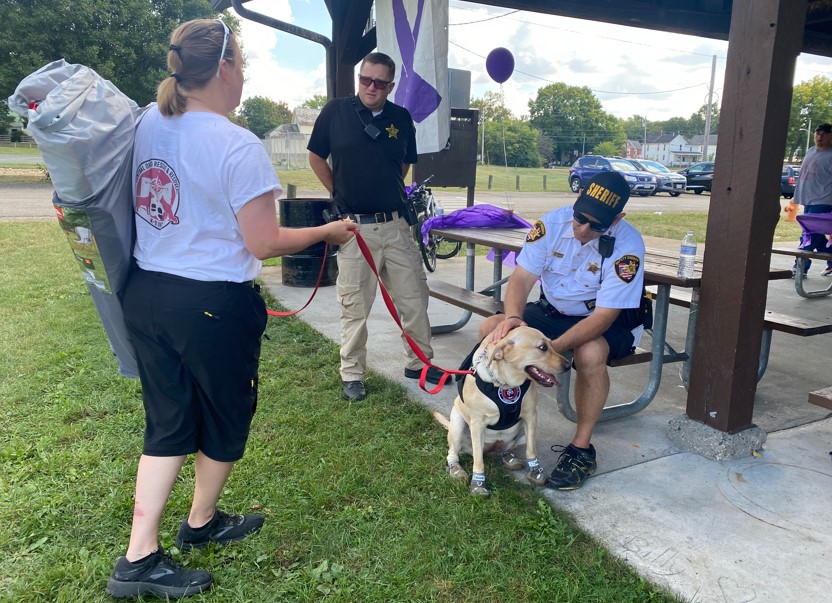 This is the fifth year for the recovery day, other Pickaway county groups involved in the recovery process come to the event including all three judges in Pickaway county, Pickaway Sheriff department, Circleville Police, and Recovery services.
Pickaway county recovery services received 1000 dollars worth of donations for the event McGowan said, "that's a testament to how the community wants to help. Those items were given away at the event to the people who are on the path of Recovery."
"We are all in this together, addiction is a thing, and recovery can happen," said McGowen, "We don't want people to feel isolated and that we don't care about them, we do, we all do. We have lots of services for addiction in our community now, PARS, Integrated services, paint valley, we have sober support meetings, if you don't know where they are or who they are, come up to our offices at the Circleville Municipal building and come talk to us, we will help you and point you in the right direction."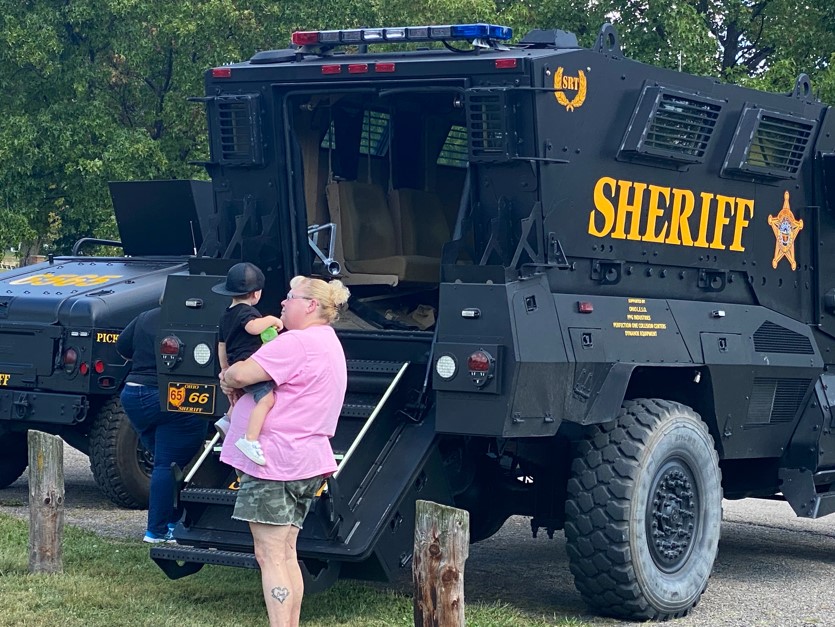 The event was from 11 am to 2 pm on Saturday, there was a Touch a truck event for kids, mini leads, face painting, a softball and kickball tournament, a lot of smiles, and tears for recovery.