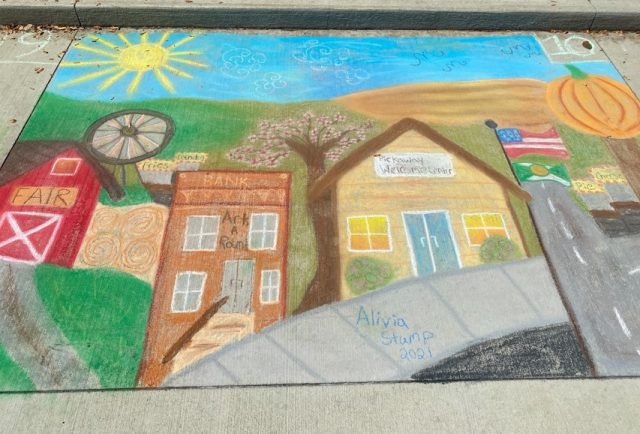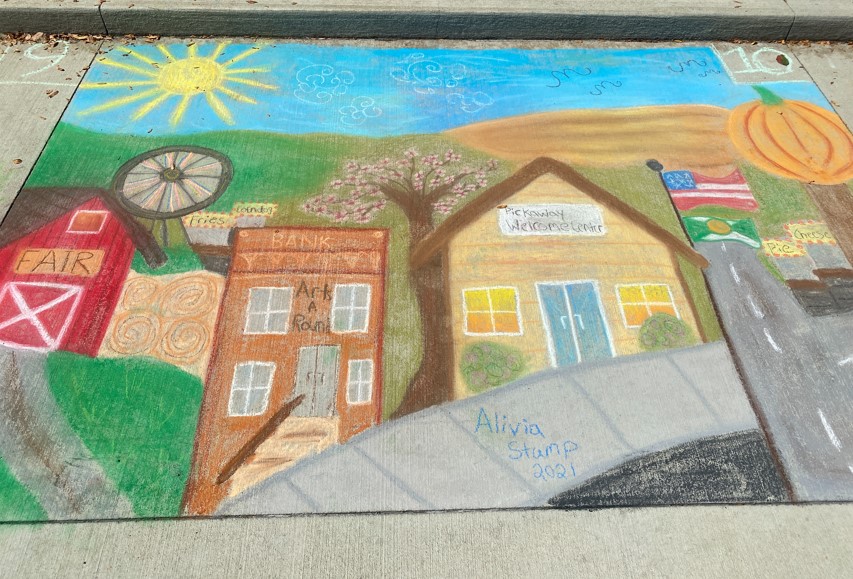 CIRCLEVILLE – During today's September fair that brought out vendors of all kinds to the sidewalks of Circleville, ArtsAround hosted the annual chalk it up event.
"It was really fun to watch the contestants color up the streets," said Sue Lumley from DBA and ArtsAround, "Last year we did not have the event due to the virus, so any art on the sidewalk is great!"
The theme for this year's event was, "celebrating life in Pickaway County."
First-place winners were
A mom and daughter team, Olivia Smith for her artwork on Lindseys Donuts.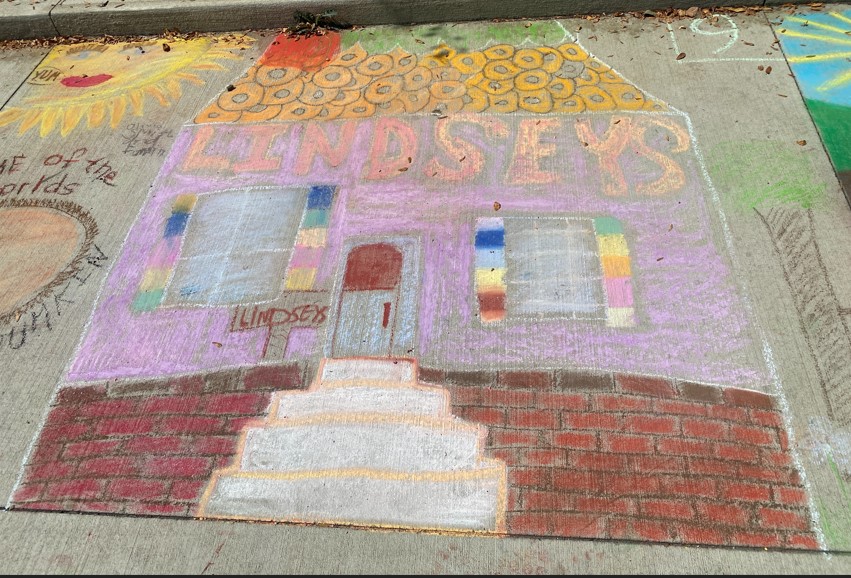 Alivia Stump who has won in ArtsaRound Calender before, for her Barn, Pumpkin show, Fairgounds mural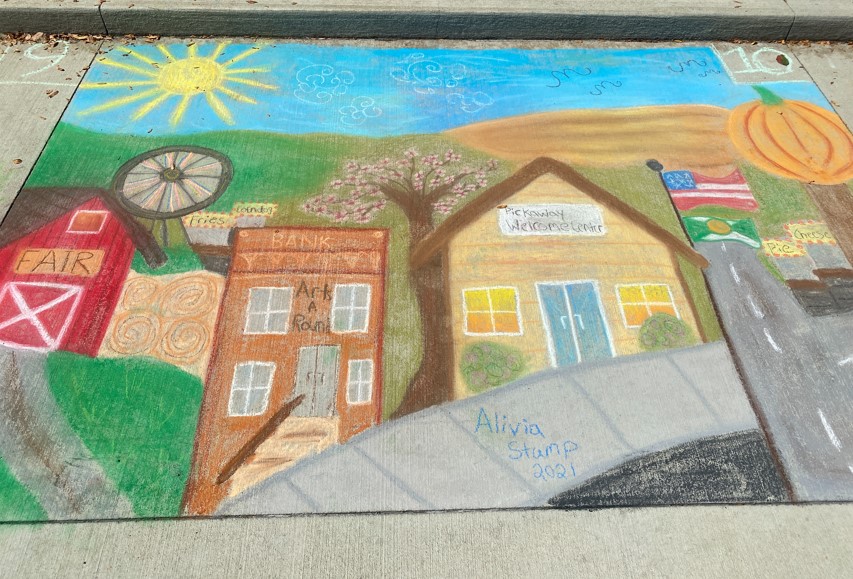 Junior Cheyenne Tomlin for her pumpkin mask drawing.