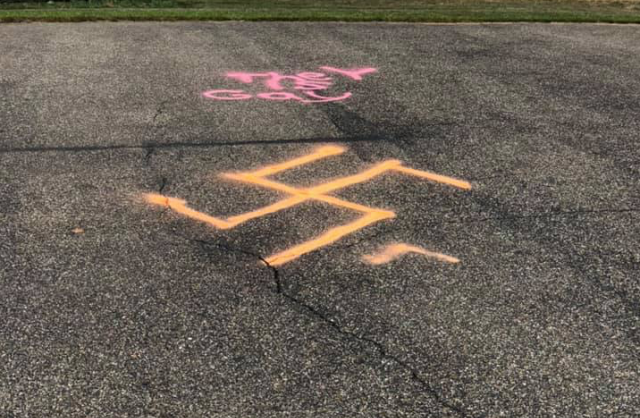 Waverly – Police in Waverly, Pike County are investigating some highly offensive graffiti that was sprayed on with paint cans on Sunday night.
The vandals sprayed YMCA transportation, buildings, sign and the parking lot. what shocked most people were that a good amount of the images were racially or sexually offensive.
"It's sad when people find it entertaining to vandalize the Pike County YMCA. We found this when the doors were opened today. The Ymca is an integral part of helping the at risk youth in the area. Sadly, man power and resources have to be spent to clean the spray paint off the vehicles that transport kids as well as the parking lots, sidewalks, ball courts, windows, and building," said Bill Legg.
According to a YMCA facebook post there is a reward for information of the person or persons responsible for the damage.